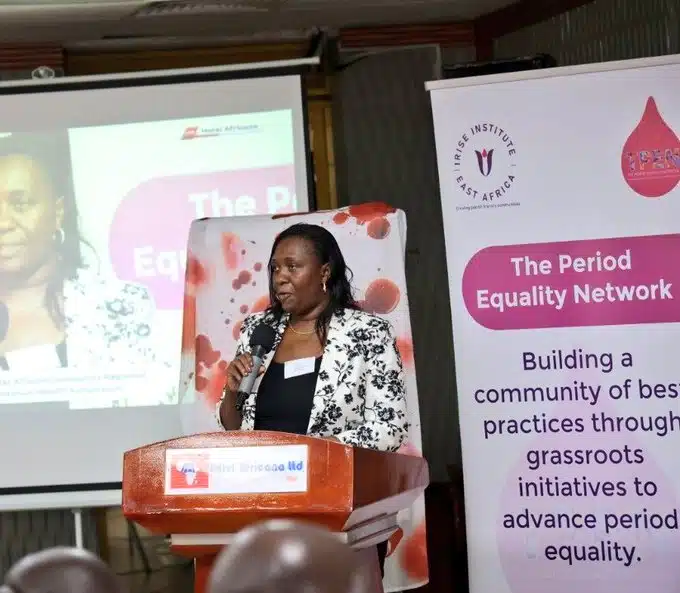 In 2020, we introduced the "Partner of the Month" digital series to recognize and celebrate our partners and their accomplishments. Over the past two years, we have introduced to you over 20 Menstrual Health and Hygiene (MHH) champions, and partners across the globe who are working tirelessly to advance the period positive movement.
In the past year, we acknowledged the accomplishments and contributions of partners including:
To close off 2022 and our digital series (Partner of the Month), it's only fitting that we recognize the outstanding contributions of a truly remarkable trailblazer organization, Irise Institute East Africa as our:
Partner of the Year
Irise Institute East Africa (IIEA), is a Women's Rights organization that was established by a group of young women in 2016 to address the invisible challenges faced by many women and girls due to "Period Poverty." This lack of access to menstrual products can prevent girls from receiving an education and participating in economic opportunities, ultimately impacting their overall quality of life.
We talked to Patricia Humura, Program Manager, about how IIEA is advancing the period positive movement in East Africa.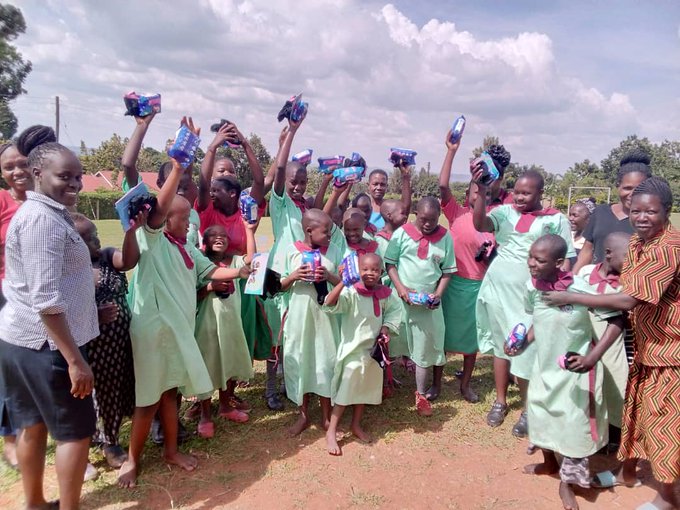 What fuels IIEA'S passion for Menstrual Health?
Irise Institute East Africa aims to empower women and girls in communities to socially and economically pursue their life's goals and well-being through the creation of:
period positive communities
economic empowerment
advocacy for policy change
building grassroots networks
To achieve this mission, IIEA has formed partnerships and collaborations with various organizations, governments, and sectors.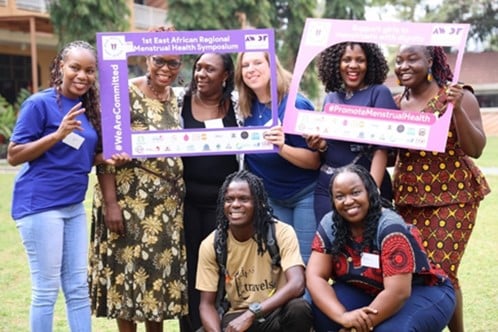 Can you share how IIEA has collaborated with other organizations to foster the period positive movement in East Africa?
One of IIEA's main collaborations is through "The Period Equality Network across East Africa" which currently has 110 members. This network provides coordination, organization, and mobilization for members to actively participate in collective advocacy around menstrual health issues at various levels.
IIEA also works with government entities such as the Gender Equity and Budgeting Unit under the Ministry of Education and Sports. We have also worked with the Adolescent and School Health Division at the Ministry of Health, and the Ministry of Gender, Labor, and Social Development Uganda.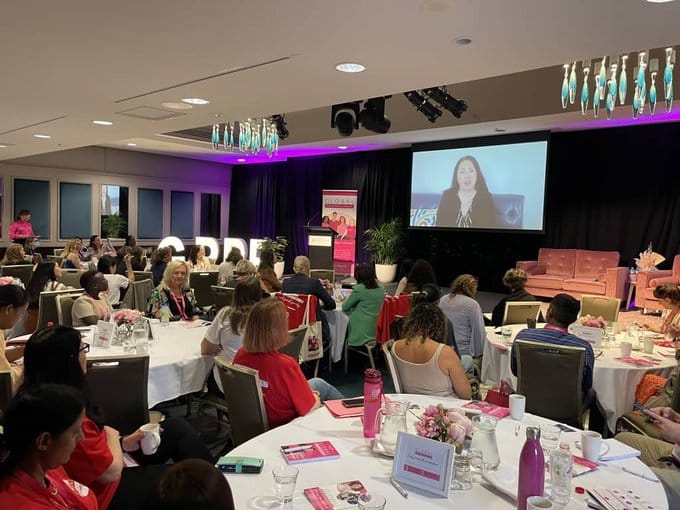 What challenges have you faced and how did you overcome them?
We have faced several challenges in the Menstrual Health and Hygiene space. One such challenge is the societal view that menstrual health is a "women's affair" and therefore not a priority. To overcome this, we have focused on raising awareness and education on the importance of menstrual health and hygiene.
Additionally, we have worked with community leaders and government officials to promote policy changes and provide resources for those in need. Through these efforts, IIEA has been able to expand its work to include various districts across East Africa.
How does IIEA approach intersectionality and address the MHH needs of marginalized groups especially persons with disabilities?
In the design, delivery, and implementation of its inclusive programs, IIEA embraces feminist principles, guided by the African Feminist Charter to ensure the human rights approach.
Our community readiness to change models guides us in tailoring menstrual health interventions to meet the specific needs of socially excluded menstruating people, such as persons with disabilities. For example, with a donation from AFRIpads, IIEA distributed AFRIpads Menstrual Kits to 50 children with disabilities from St. Ursula Special Needs and Kyomya Primary Schools in Jinja to support them in managing their periods and accessing education.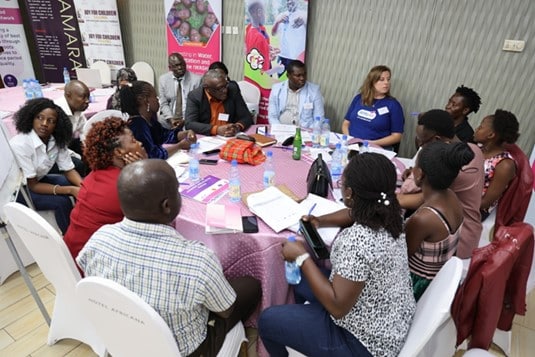 Partnership building, tell us more…
Partnership building is one of IIEA's strategic areas. We continue to leverage partnerships with like-minded organizations, networks, donors, and development partners at national, regional, and global levels.
IIEA deeply appreciates the Period Equality Network members, who implement various projects that drive period positive change and share their learnings.
We further recognize and appreciate our donors:
Government partners like the Ministry of Education and Sports – Gender Equity and Budgeting Unit, Ministry of Health – Adolescent Health Division, and the Ministry of Gender, Labour and Social Development.
We thank you for believing in potential and funding our programs that have impacted the lives of girls and women in East Africa.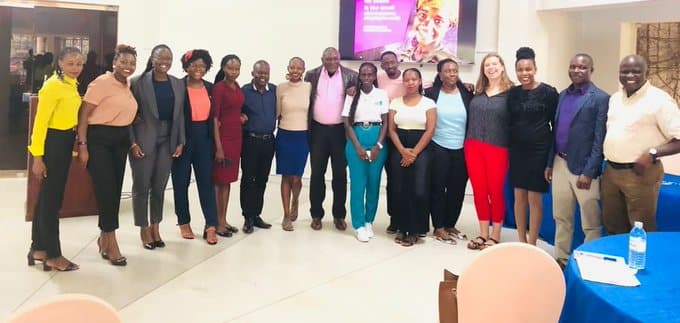 Finally, we have discussed your amazing accomplishments. What three things can we expect from IIEA in 2023?
Firstly, we will strive to accelerate collaborative policy advocacy both at national and regional levels through the Period Equality Network (TPEN) – TPEN to build a menstrual health justice movement and create a pool of feminist advocates.
Secondly, we will continue the small grants program for TPEN members at the grassroots to build a community of best practice.
Finally, we will continue with education and awareness programs for menstrual health in schools and communities.
Any final remarks?
The message is borrowed from a writer, poet, activist, singer, feminist, and champion of civil rights Maya Angelou who said:
"Each time a woman stands up for herself, without knowing it possibly, without claiming it, she stands up for all women."
We should take advantage of every opportunity to work and stand up for women and girls.