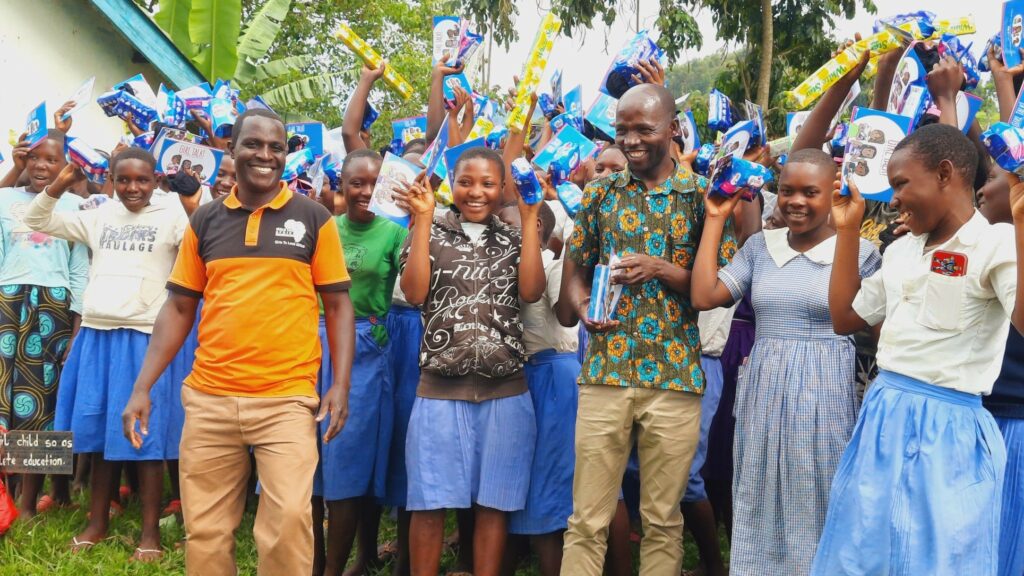 Transforming Boda Boda (motorcycle) riders into girl advocates
Girls to Lead Africa (GTLA) is a Uganda-based NGO that aims to empower, nurture, and prepare young women for leadership positions in their schools and communities. GLTA achieves this through leadership academies and camps that place a particular emphasis on girls' involvement in Student Councils.
The NGO also provides girls with access to uninterrupted quality formal education, provides scholastic materials and menstrual health and hygiene supplies, and creates a safe and enabling environment for girls through their community engagement programs, which includes the Girl-Safe Boda program.
We are thrilled to introduce Girls to Lead Africa as our Partner of the Month for November. This amazing organization has created an innovative model that targets behavior change of motorcycle riders. In Uganda, the majority of the population uses motorcycle taxis as a means of transport.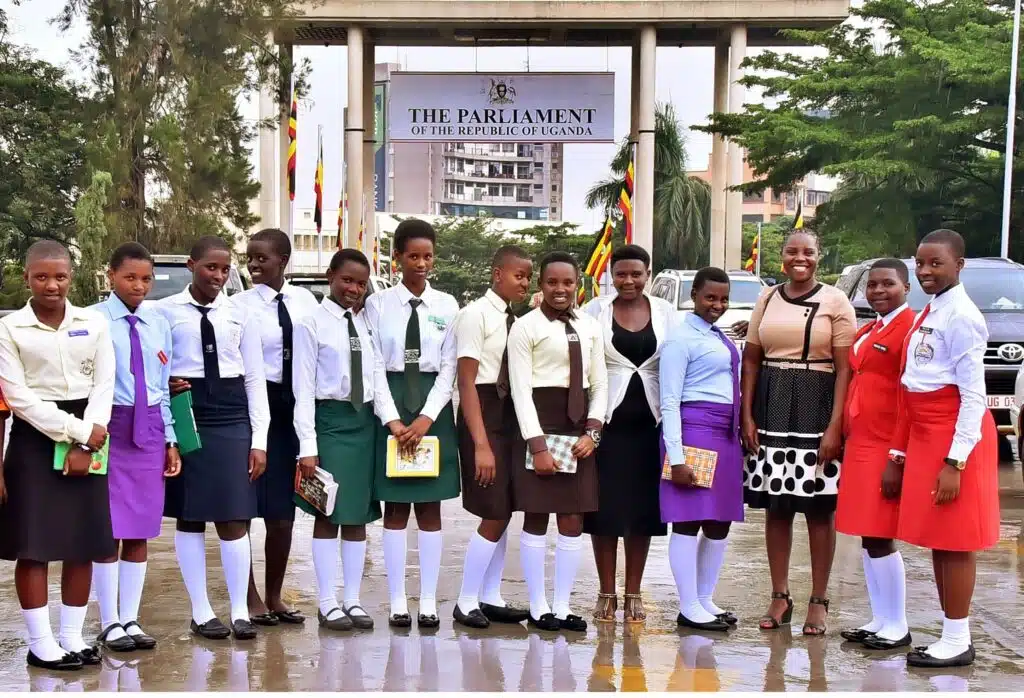 GLTA is dedicated to transforming male motorcycle riders into advocates for girls' rights by equipping them with knowledge about issues like Menstrual Health and Hygiene (MHH), the importance of protecting girls from abuse, teenage pregnancy, and early child marriage. These advocates have been dubbed Girl-Safe Boda. The organization has specially selected riders who are fathers and older brothers of teenage girls.
GLTA has distributed AFRIpads Menstrual Kits to 7,500 girls and 700 young mothers. We spoke to Hon. Honest Fortunate Kansiime, the founder of GGLTA, about her inspiration behind GLTA and its community engagement programmes such as the Safe-Girl Boda.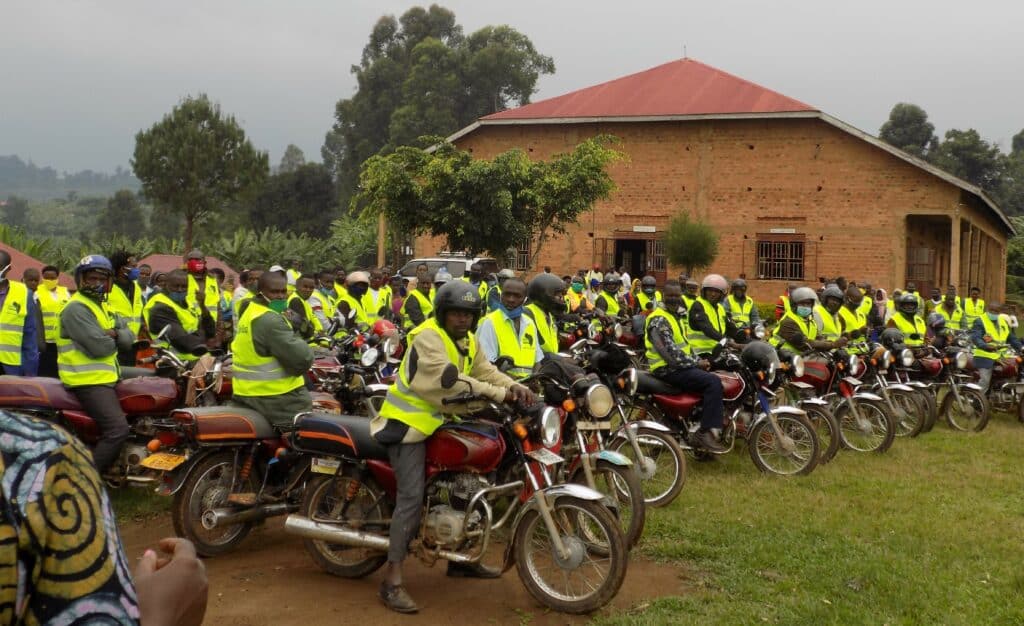 Tell us about the inspiration behind GLTA and why you find menstrual health and hygiene to be so important.
As a young girl, I was elected a leader in my school, but on the swearing-in day, I got my period. Unfortunately, I had no pads because I could not afford them. I thought of skipping school that day, just like most girls in my school would during menstruation. But it was a big day for me, so I decided to pad myself with a piece of cloth. However, when I stood in front of the school to take the oath, students started laughing at me.
The Senior Woman Teacher quickly pulled me and led me out of te school hall. I had stained my uniform. The old cloth couldn't hold the blood because it wasn't leak-proof.
I tendered in my resignation the next morning because I never wanted to stand before students again. Because of the embarrassment I faced, I hated leadership. Therefore, I chose to include MHH in GTLA programming because I know firsthand how a lack of basic needs like sanitary pads can stand in the way of a girl or a young woman getting into leadership roles.
This is my story, but it is also the story of millions of other African girls. The women who could have become presidents of nations dropped out of school due to a lack of sanitary pads. No wonder, we have had only five female heads of state/presidents in Africa's history. It is for this reason that at Girls to Lead Africa, we believe that sanitary pads are a basic need and work to end period poverty.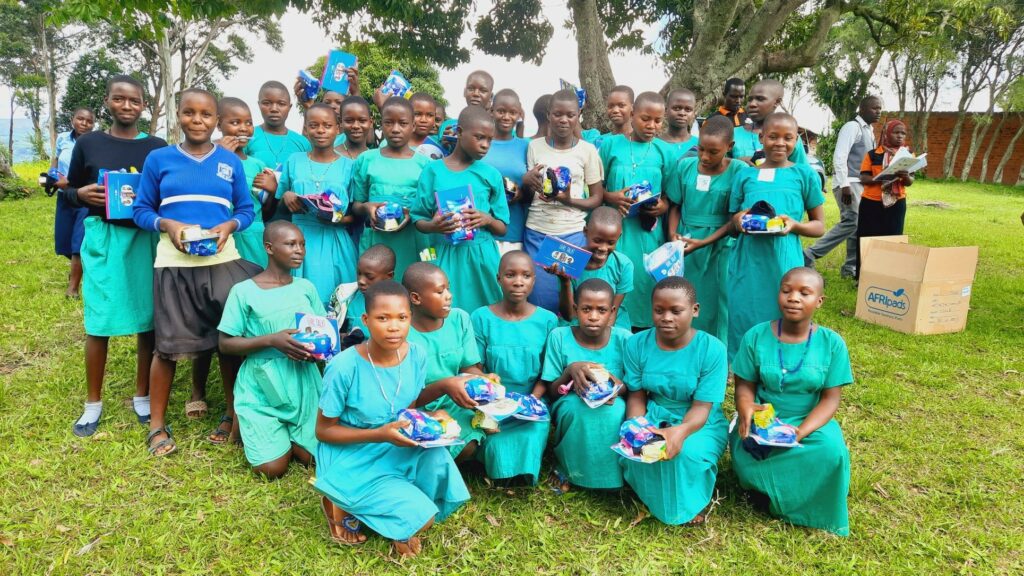 The idea of using boda boda (motorcycle) riders to promote girls' rights is an innovative approach to changing attitudes. Tell us about the GLTA's Girl-Safe Boda program.
Girl-Safe Boda is a team of male motorcycle riders who are committed to promoting and protecting the rights of girls. We specially selected riders who are fathers and older brothers of teenage girls to be Girl-Safe Bodas. By bringing together fathers and older brothers of teenage girls, this program provides a powerful platform for these male guardians to become advocates for girls' safety and well-being, ultimately working to prevent teenage pregnancies and child marriages. With Girl-Safe Boda, we are striving to create a safer and brighter future for all our daughters.
The Girl-Safe Boda is responsible for patrolling all lodges and other "danger" zones for young girls, e.g., bars, to ensure no underage girl is in such areas. They are also responsible for reporting any cases of child marriage in their community to Girls to Lead Africa or to the nearest police station.
Girls look out for a Girl-Safe Boda to safely transport them to school or to run errands. Girl-Safe bodas wear reflector jackets branded "Girl-Safe Boda" for easy identification by the girls.
Additionally, Girl-Safe Bodas also teach other motorcycle riders about girls' rights and the consequences of violating them. They have become powerful champions and advocates for girl empowerment within their motorcycle communities.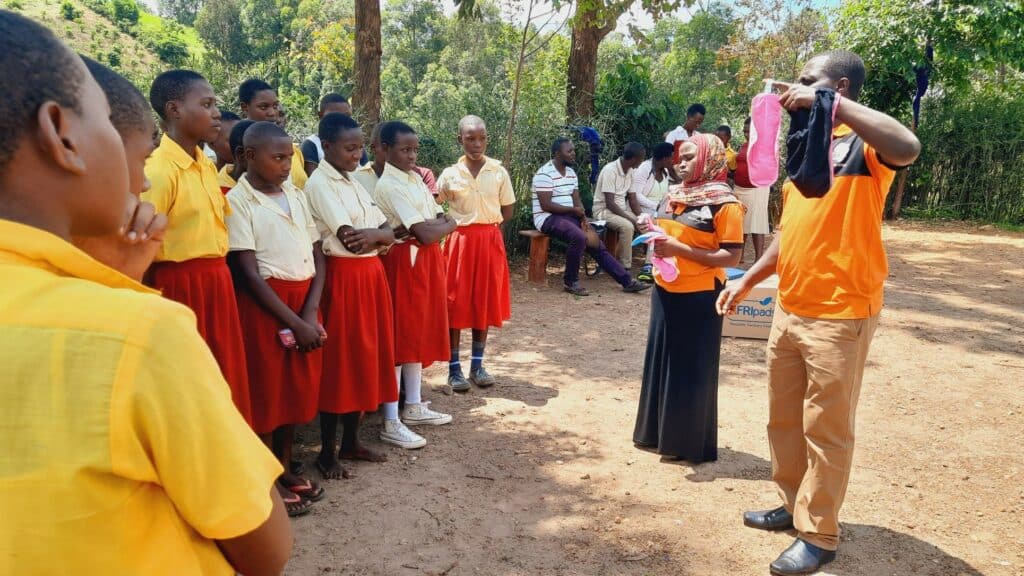 Why did you choose boda boda (motorcycle) riders to promote girls' rights?
It all started with the long government-imposed lockdown to prevent the spread of COVID-19, which resulted in the long-term closure of schools. Many girls in the communities we serve started getting pregnant and/or getting married. Teenage pregnancies and child marriages became a problem more severe than COVID-19 itself.
After conducting research, we discovered that motorcycle riders are either perpetrators or co-conspirators of teenage pregnancies and early child marriages. We had also analyzed their strengths and weaknesses, and all that was left was engaging them. We realized that instead of hunting them down as perpetrators, we could instead ride on their numerical, organizational, and mobility strengths and turn them into defenders of girls' rights. So we trained and empowered them to become strong advocates.
We are proud and happy to share that we have had a great impact on the community. Together with the community, we have reduced sexual harassment of girls, reduced teenage pregnancies and early child marriages, and decreased the school dropout rate for girls.
I would love to share this heartfelt thank you from one of our beneficiaries: