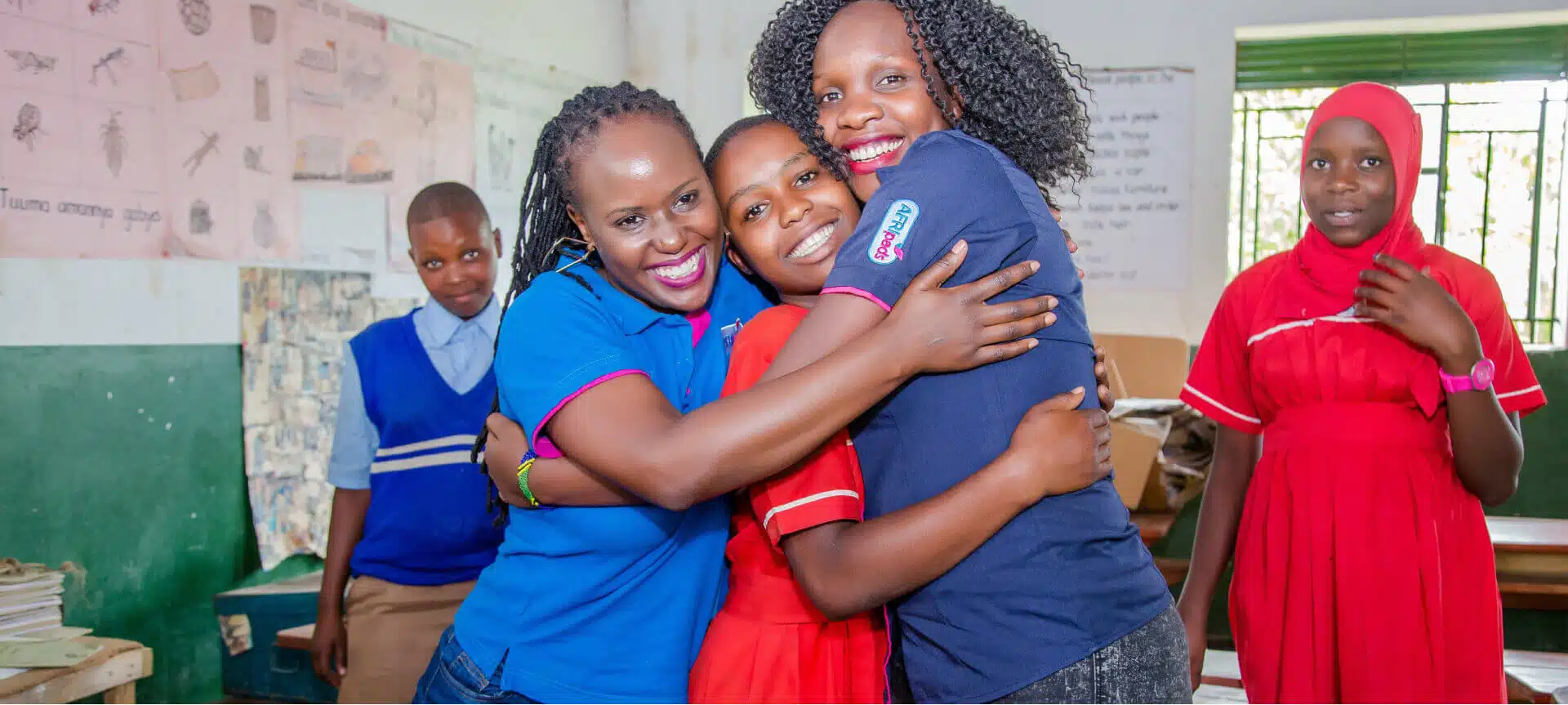 AFRIpads' mission is to empower women and girls through business, innovation and opportunity.
AFRIpads was established in Sub Saharan Africa in 2010 with the goal of overcoming key challenges that women and girls face whilst on their period in relation to access, affordability and sustainability of menstrual products.
Since then, AFRIpads has grown to become the world's leading social enterprise dedicated to manufacturing reusable sanitary pads in Africa.  Building on a decade of expertise in the Menstrual Health and Hygiene (MHH) sector, AFRIpads is a dedicated thought leader and active contributor to advancing the menstrual movement worldwide.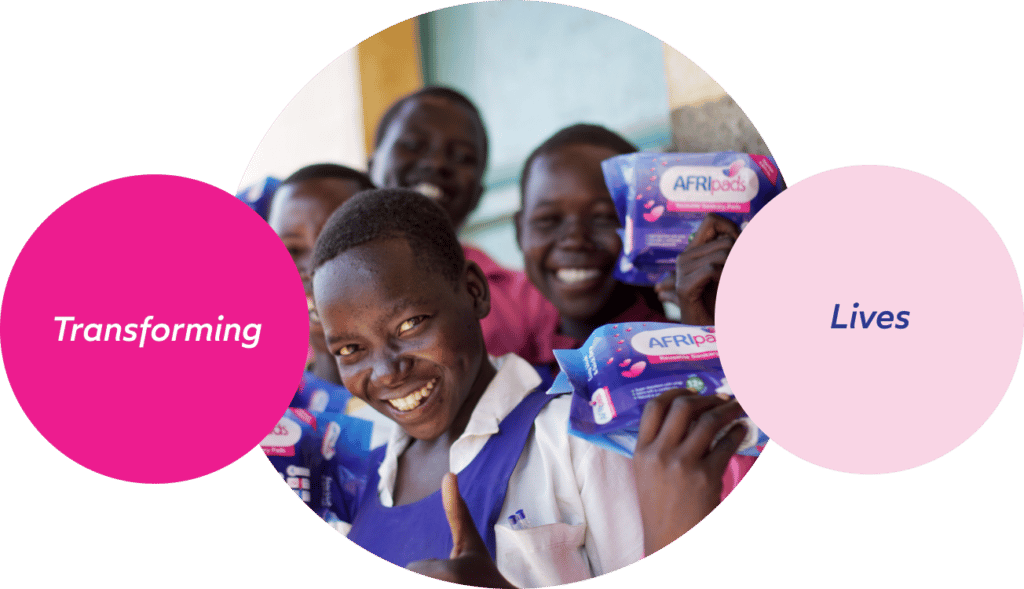 We provide solutions.
AFRIpads is committed to helping women and girls overcome the barriers that menstruation creates in their lives so they rise to their full potential. Women and girls around the world who use AFRIpads Menstrual Kits are empowered with the protection and comfort they need during menstruation. This enables them to stay in school, go to work, and participate in daily life with the confidence, dignity and peace of mind they deserve.
And as an impact-driven organization, we know that menstrual health goes beyond menstrual products. AFRIpads offers a holistic Menstrual Health and Hygiene (MHH) solution. Alongside our reusable menstrual kits, we provide our partners with a range of resources including a MHH Education Toolkit and a Monitoring and Evaluation framework.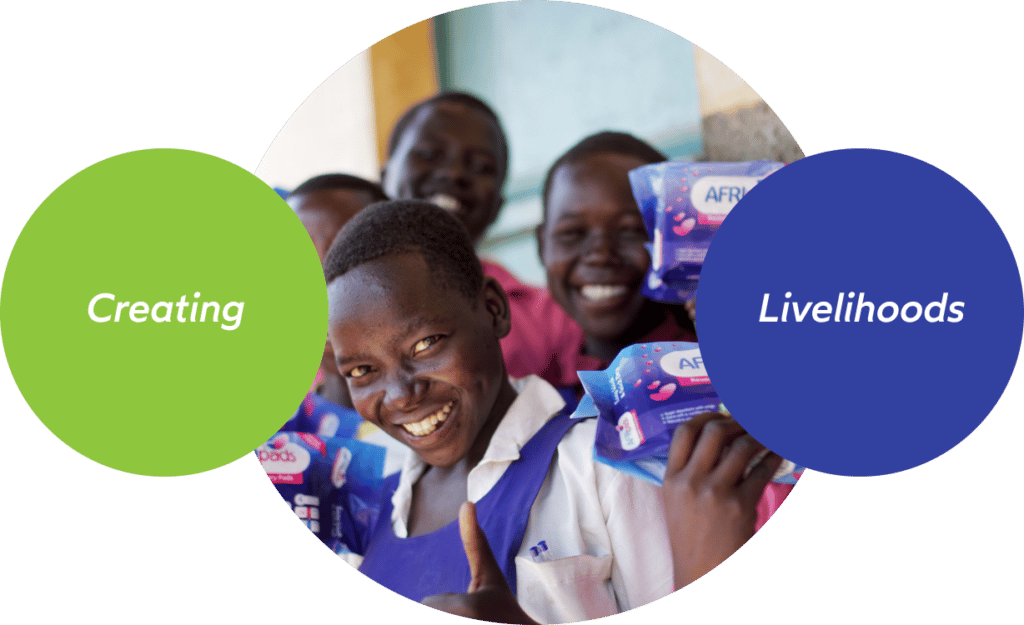 We create jobs.
Creating gainful employment opportunities – especially for women – is at the core of our mission. We believe that investing in Africa-based manufacturing is an incredible catalyst for development and impact. By establishing our manufacturing operations in rural Uganda, we bring unskilled workers into the formal economy, creating much needed jobs and contributing to the country's development.
For our employees, working with AFRIpads means the opportunity to gain financial independence, while acquiring technical and business skills that they carry forward for life. We see first-hand the transformative impact this has on the lives of our 150 employees and their families in Uganda.
We believe that if we can overcome menstrual barriers for women and girls, we are one step closer to gender equality.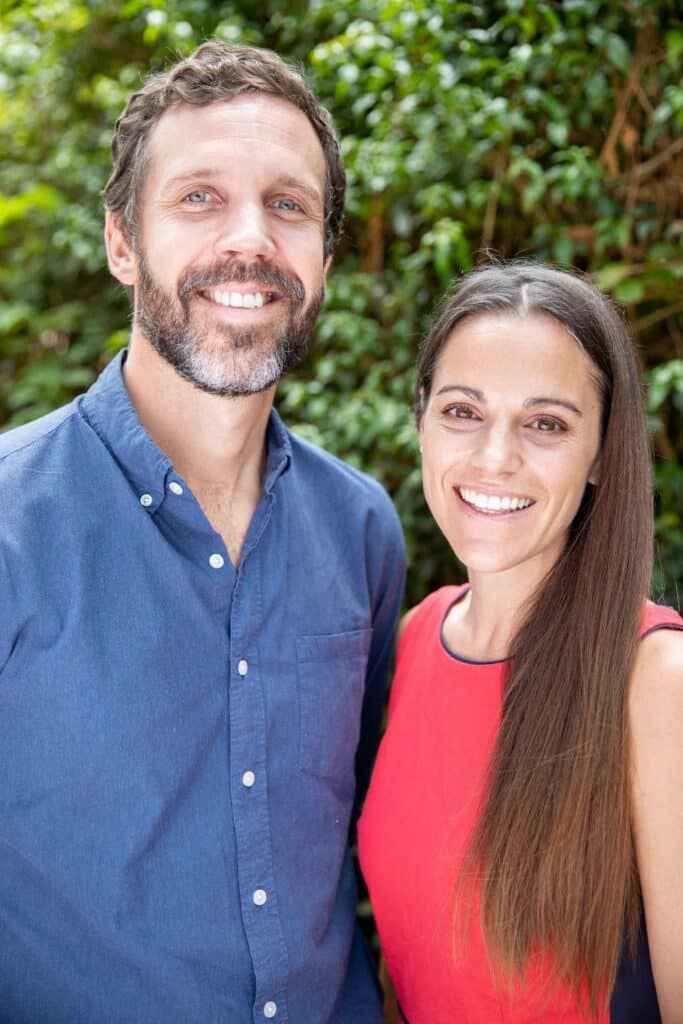 "We founded AFRIpads on the unwavering conviction that an experience as normal and natural as menstruation simply cannot stand as a barrier to achieving gender equality, nor to women and girls around the world realizing their full potential, every day of the month.  
This is what we set out to change as young entrepreneurs in rural Uganda in 2008.
Handing over leadership in 2023, after this 15 year journey – together with our incredible team, investors, stakeholders and partners – we grew AFRIpads from a pilot project; to a pioneer of the menstrual health movement and an early example of inclusive social business in Africa; to scaling AFRIpads into an award-winning social enterprise and the world's leading manufacturer of reusable sanitary pads, creating life-changing impact for millions of women and girls across Africa and beyond." -Sophia and Paul Grinvalds, Founders of AFRIpads