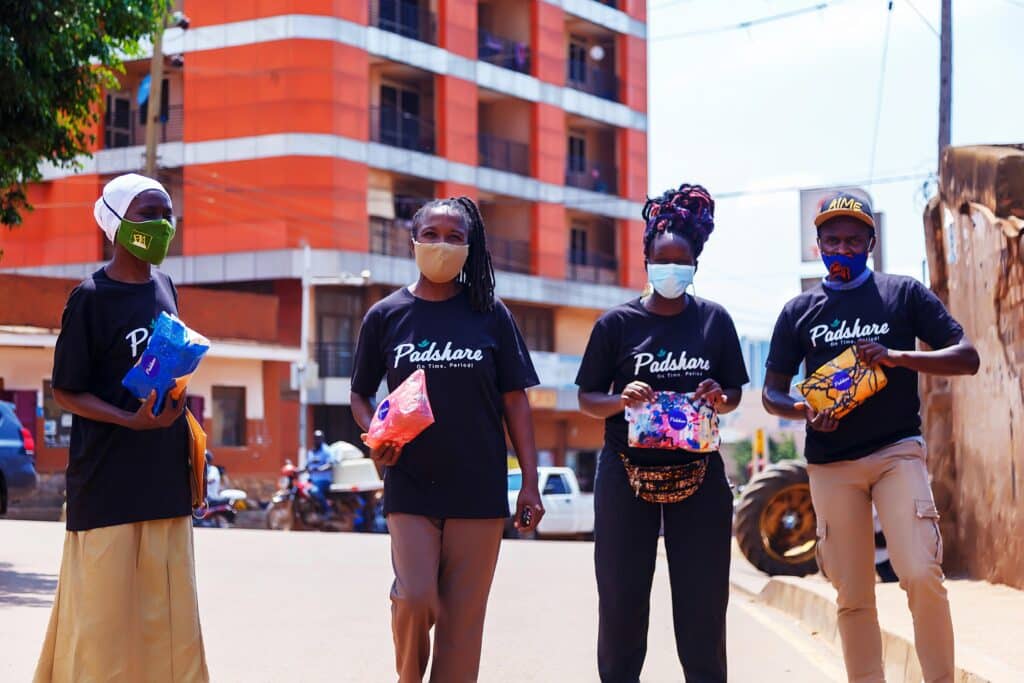 Leveraging technology during sanitary pad distributions to improve Menstrual Health and Hygiene(MHH)
PADShare is a Ugandan-based charity organization that developed a digital system to improve access to MHH supplies for disadvantaged women and girls. The PADShare platform enables efficient distributions of sanitary pads and other MHH related supplies to beneficiaries.
AFRIpads has been working with PADShare since 2021 after they purchased over 1,000 AFRIpads Underwear. We are recognizing them as our Partner of the Month for February because this small organization is revolutionizing the distribution of menstrual supplies, including reusable pads and underwear, through a ground-breaking innovation.  In their short existence, 195 girls have collected MHH supplies through PADShare.
AFRIpads spoke to Sandra Awilli, Founder of PADShare. Sandra experienced period poverty first-hand which propelled her to start PADShare. She shared with us her experiences, and passion for MHH.
What drives your passion for Menstrual Health and Hygiene?
Growing up, I struggled to access and afford menstrual hygiene essentials in my teens and part of my adult life. I had a hard time maintaining confidence and competing at school and work, and the psychological effects of these struggles remain a heavy daily battle to overcome.
Period poverty makes participating actively or passionately in society an uphill struggle for me and many other women. My initial work with women was mostly through online engagement. I added my voice to online feminist conversations, workplace advocacy on behalf of my schoolmates and workmates, ran petitions advocating for policy change on different topics, and social opinions that do not favor women.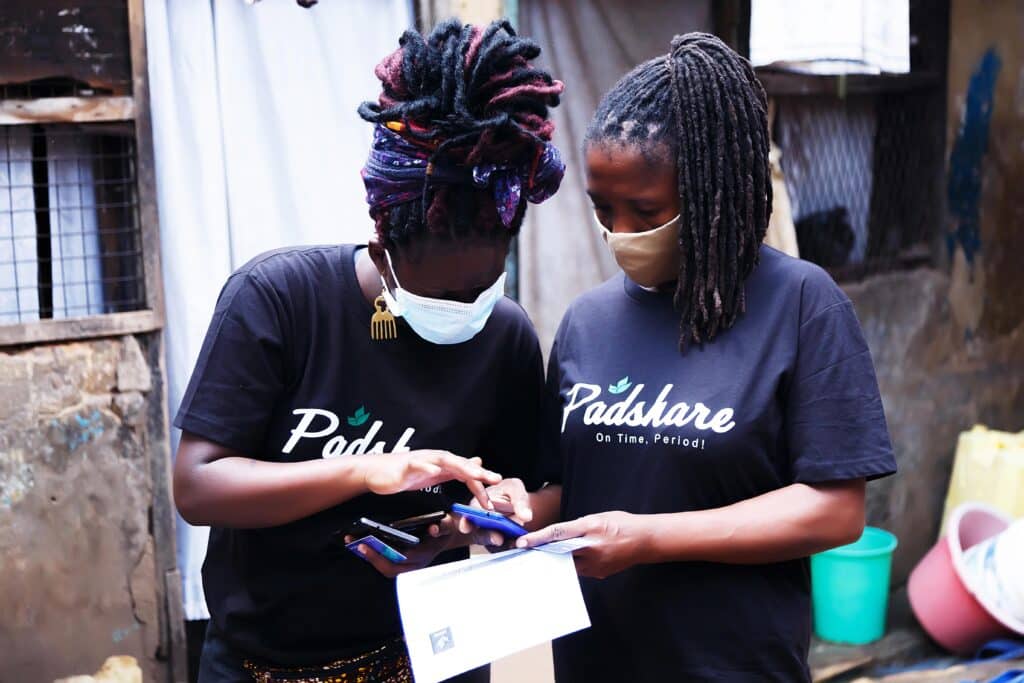 I started grassroots work for an organization supporting women in remote communities, for over six months. As a humanitarian social media influencer, I took part in training sessions, gathered stories, backgrounds, and anecdotes. I started to understand the hardships of women in the remotest areas even deeper.
The beginning of PADShare: the technology that simplifies sanitary pads distributions
There was one week where I missed two job interviews because I had my period, and did not have period products therefore I couldn't leave my house. I had gone a year without an income. I had hit rock bottom and was struggling to make ends meet.
But things got better! It took time, but I built a marketing agency and found inner peace. I started PADShare. I have made it my life's mission to make sure women don't lose opportunities to menstrual-related challenges and end period poverty for good.
Tell us more about PADShare
Through mentorship and internships with digital companies, I learned about the importance of digital technology in easing daily life. I applied my learnings to making access to aid, especially period aid, for vulnerable girls, easier. Every girl in our system gets a PADCard. When in need of period necessities, they visit a trained PADAgent who scans their card and hands them a 'period pack', no questions asked. Each 'period pack' contains AFRIpads reusable sanitary pads, AFRIpads Underwear, shavers, and soap.
This ensures decentralized aid access and real-time accountability for every package during last-mile distribution and well-monitored access points to relief packages to fight exploitation. PADShare revolutionizes how aid is distributed and brings accountability into the process.
In 2020, PADShare was awarded the first prize during the EU-Africa Hackathon for their innovative app and system. We received our first seed funding of 20,000 Euros from Garage48 (part of the EU-AFRICA Hackathon).
How has PADShare changed lives?
I can best summarize that in Moran's story. Moran is a fifteen-year-old who joined PADShare's Pilot program during the COVID-19 lockdown in Uganda. She had to resort to rags since her mother couldn't afford her menstrual needs anymore. Without proper period necessities and fitting underwear – she couldn't join her friends for sporting activities or focus at school. During the sharing of her testimonial, it lit up our world to see how vibrant she had become.
Thank you, Sandra, for sharing your personal story and for the determination to use your voice, talents, and innovative mind to end period poverty in Uganda.