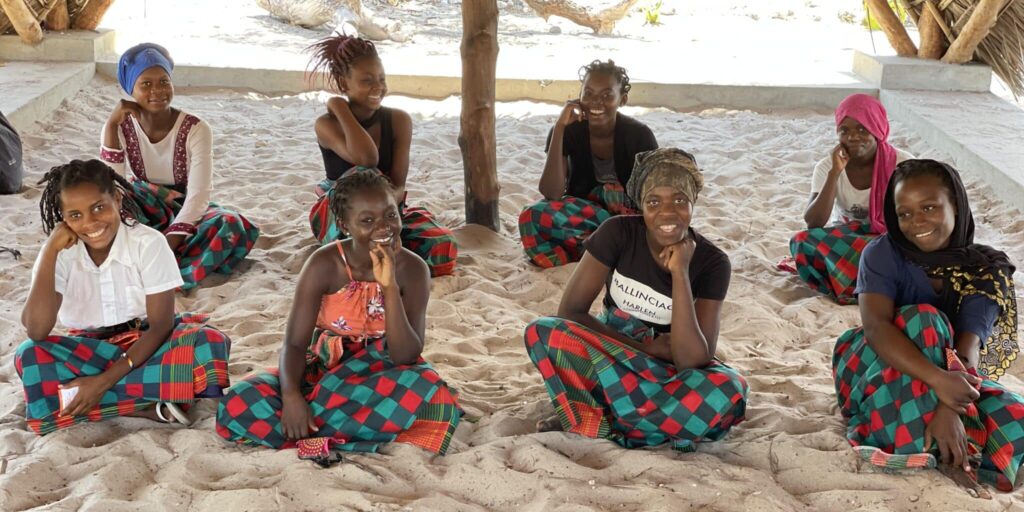 Corporate partnerships:
Purchasing menstrual kits or sponsoring campaigns
AFRIpads can facilitate the sale of menstrual kits for your interventions, CSR activities, and special projects and campaigns. Through purchases or a profit sharing agreement (buy one, give one model), AFRIpads can provide holistic menstrual health and hygiene solutions for your target group. We do this not only through the reusable sanitary pads, but also through educational training services and through the collection of stories you need to spotlight your actions.
Do you have something else in mind? We are open to a variety of partnership models and are happy to brainstorm with you to help achieve the impact for girls and women you are looking for.
Our Partnership with Love Stories & Yoni
Corporate partnership with a profit sharing campaign for Menstrual May/Menstrual Hygiene Day with Love Stories Intimates and Yoni period proof underwear (both based in the Netherlands). For every pair of Yoni underwear sold at Love Stories sales points, 3 kits of AFRIpads 4 packs were purchased and delivered to Resilient Women Organization- Uganda for free distribution to the women they serve.