Today, 11 October 2022, is the 10th anniversary of the International Day of the Girl (IDGC). IDGC is a day observed by the United Nations. It aims to create awareness about issues affecting girls' physical, emotional and mental wellbeing. Additionally, it strives to ensure girls are protected from violence. This year the theme is: "Our time is now—our rights, our future."
To commemorate IDGC 2022, AFRIpads mobilized 100 girls on Wednesday 5th October who are currently living on the streets in Katwe, Kampala. Our mission was to provide a safe space for the girls, to understand the menstrual health challenges they were facing whilst living on the street, and to donate AFRIpads Menstrual Kits, AFRIpads Underwear, and education tools.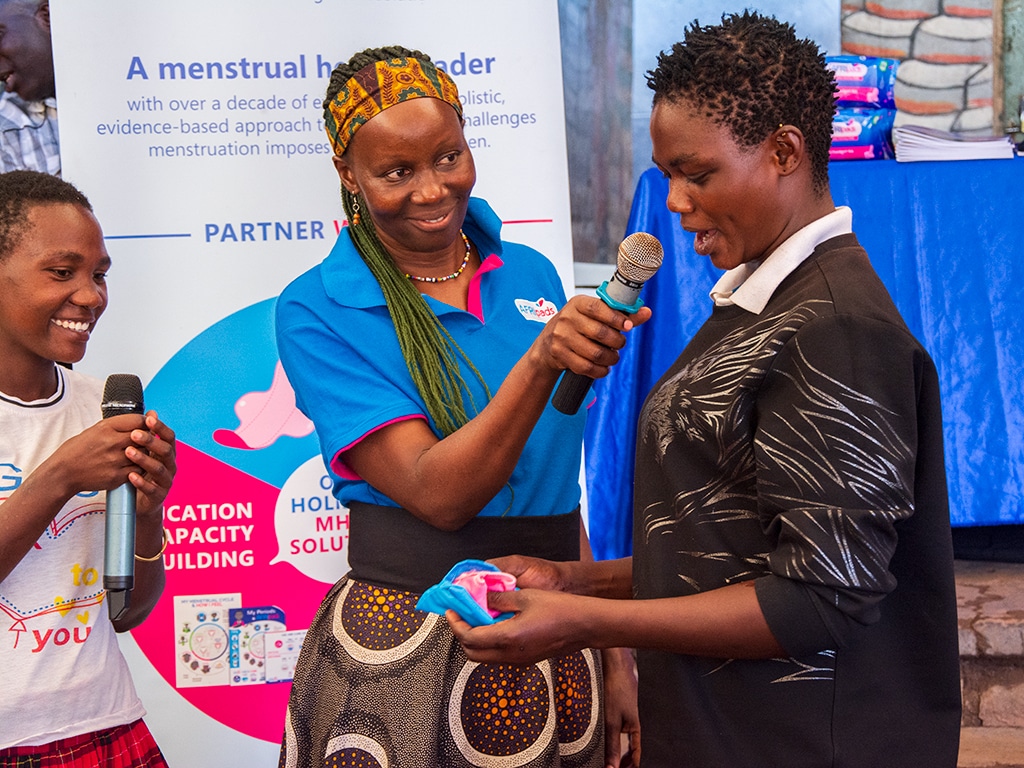 This event took place at Central Nursery and Primary School which has become a local epicenter for the local street children to receive food items and rehabilitation through art therapy. Since May 2022, together with Feed a Million Mouths International, a charity organization based in Kampala, they have fed and rehabilitated 100 street children.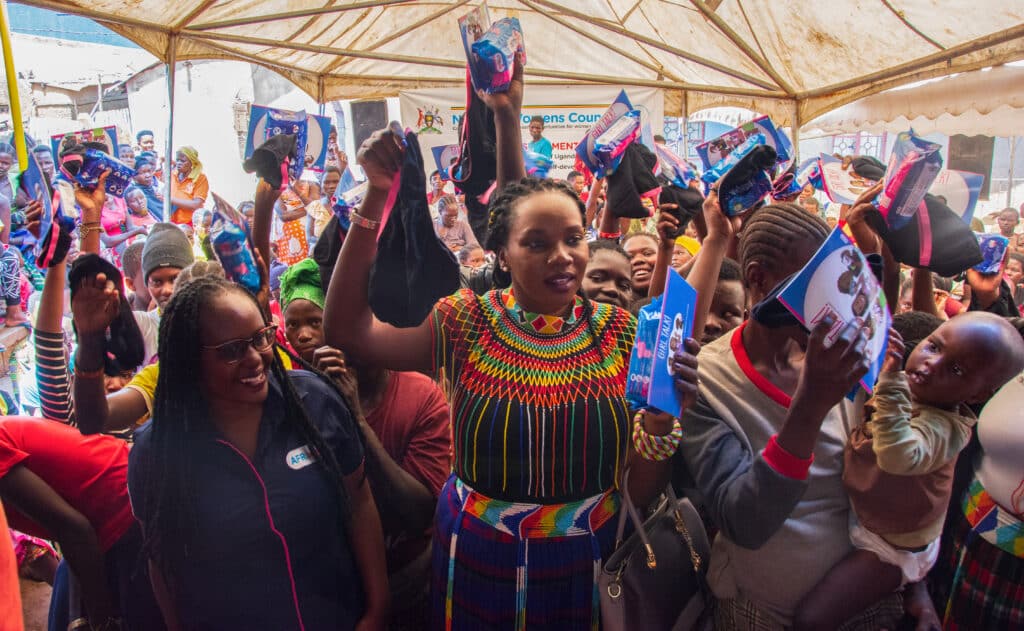 During the sharing circle, we were given the opportunity to speak in more depth with two young women about their lived experiences of homelessness, the reasons they ended up on the streets and how they cope with their monthly menstrual cycle. And today, in light of this year's theme being heavily focused on girls' rights and their future, we wanted to dedicate this blog to the stories of Vicky Okure and Christine Akere.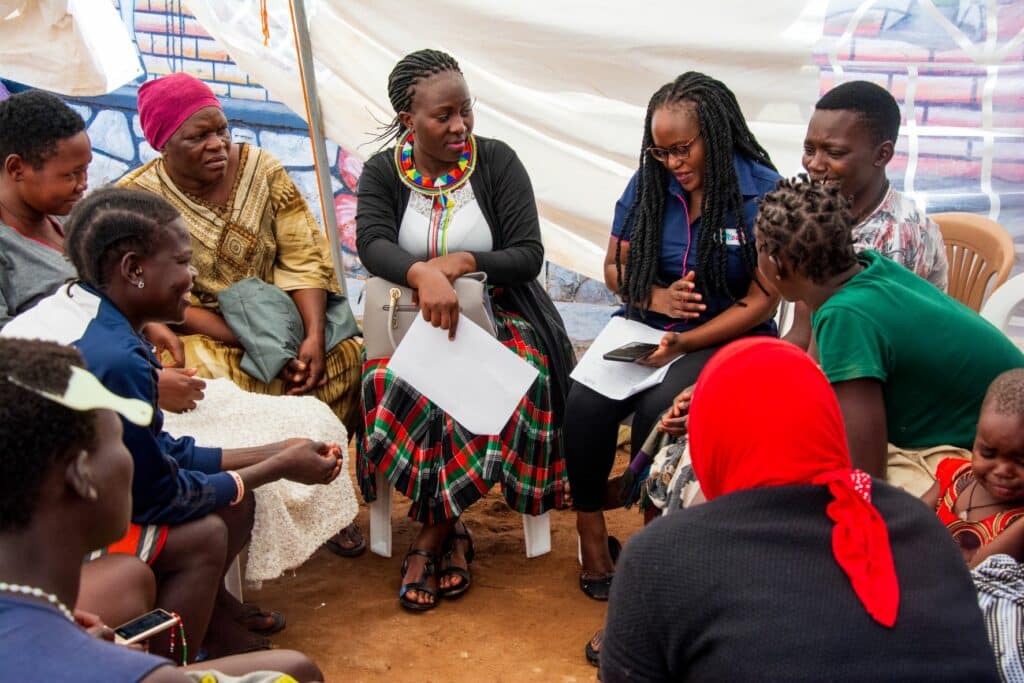 Vicky Okure: Why fleeing early childhood marriage led to me living on the street
Vicky Okure, a tall young woman with a shy smile and downcast eyes, was born in Lokopoko, Napak District, North-Eastern Uganda. She tearfully narrated her ordeal on how she was forced into an early marriage.
Her troubles began when both her parents died when she was young, leaving her in the care of her brothers. One day, an old man approached her brothers to ask for her hand in marriage, to which they readily agreed in exchange for a bride price of two cows.  Bride price is a payment made by the groom to the bride's family, to enable him to marry the bride.  After Vicky's bride price was settled, She  was whisked off to Mbale, in Eastern Uganda, to live with her new husband.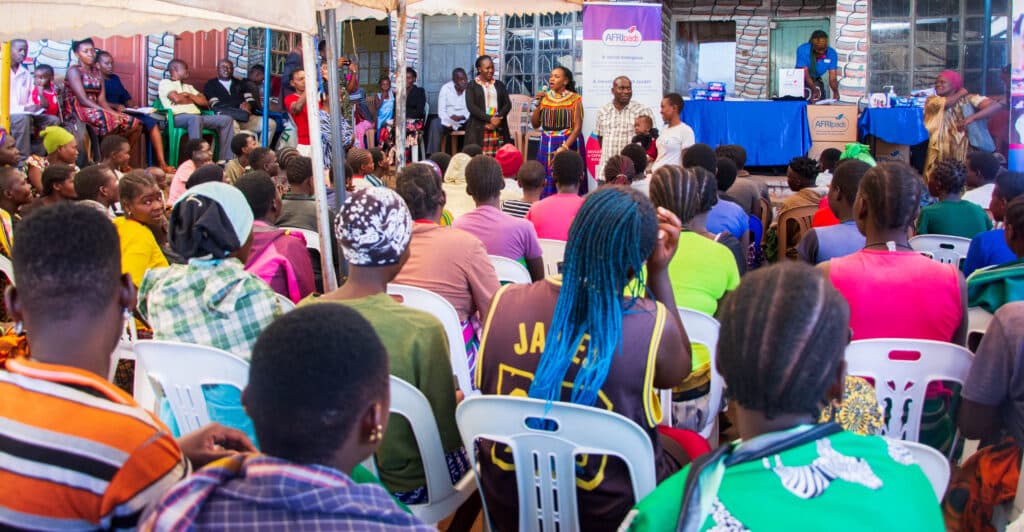 The struggle to survive on Kampala's streets
After two weeks of living together in Mbale, her husband told her that he would be sending her to Kampala so that she could work. Unfortunately, upon arrival in Kampala, she was forced to provide cheap labor: sorting beans in a local market for a few shillings. She would remove stones, weevils, and rotten beans from the good ones until she was exhausted. All her earnings would go to her husband, leaving her with no money for food, clothing, soap, water and sanitary pads.
Fed up with her husband's mistreatment, and her struggles to survive in Kampala, she pleaded with her brothers to let her return back to Lokopoko. They adamantly refused because they did not want to give back the bride price to Vicky's husband as per Karimojong's marriage customs. Bride price has to be returned in order for a marriage to be dissolved.
Unable to return home to the village and unwilling to stay in her marriage, Vicky decided to run away and live on the streets. 
"Life on the street is rough. In order to survive, I beg. Sometimes, I get lucky and get money. When I do get money, I buy food and pay for a space to sleep. Buying pads is not part of my budget. I need them but I can't afford them. So, when I get my period, I cut up old clothes and use them as a pad. So I thank AFRIpads for these sanitary pads because at least I am sorted out for a year." Vicky Okure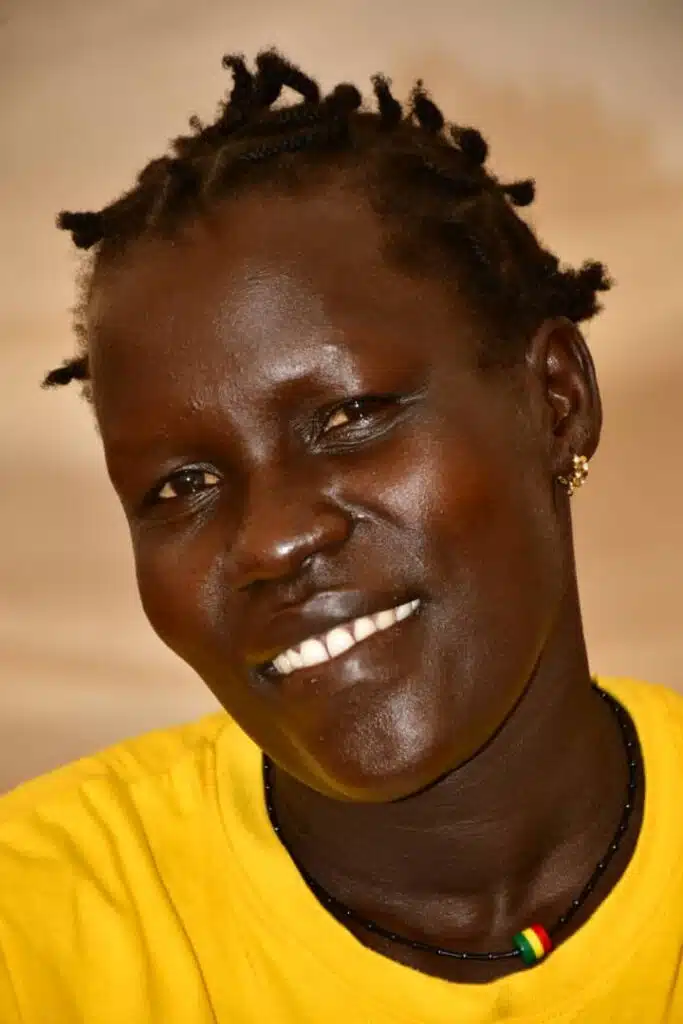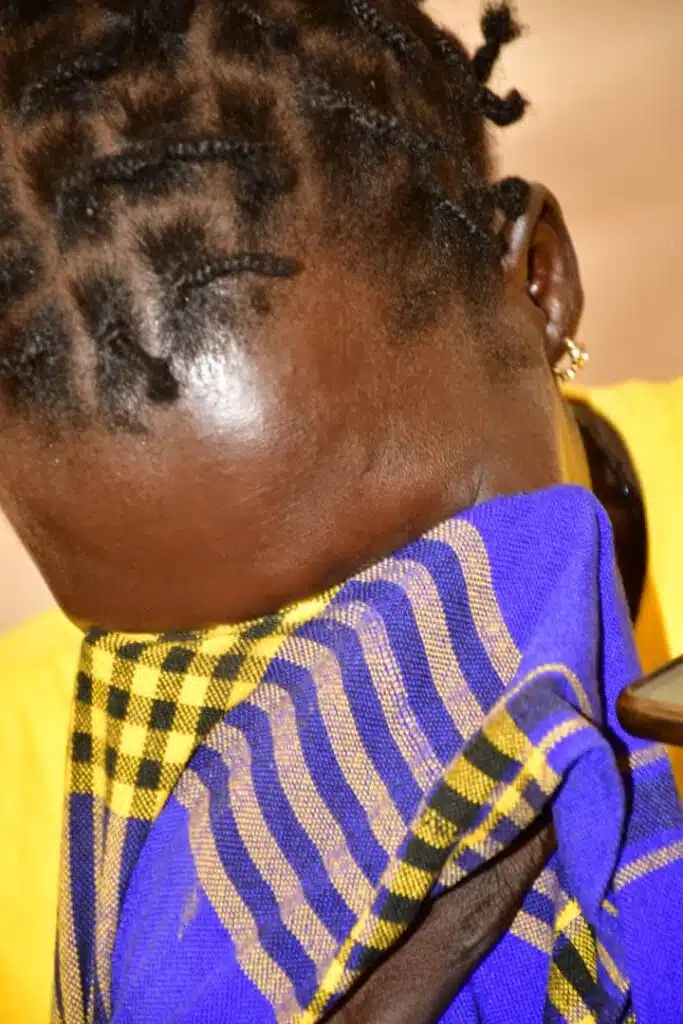 The link between lack of menstrual health knowledge and early pregnancy
Christine Akere, a 21-year-old woman from Matany Lokali Village, Napak District, who also lives on the streets in Katwe II, was smuggled to Kampala seven years ago after the death of her parents. A woman brought her to Kampala, to beg on the streets.
In her first year living in the streets of Katwe, she experienced menstruation for the first time. Christine told us:
"When I got my first period, I went to the well to fetch water for bathing. A man kidnapped me, took me to his house and 'pretended' he loved me. We lived together for a month. Within that month I got pregnant. When I told him, he beat me up and left."
Christine has struggled to provide for herself and her child. She receives on average UGX 5,000- UGX 10, 000 shillings per day from kind people. It is not enough to buy food and other basics for her and her child. Sadly, when her period starts she is faced with the tough choice of sacrificing much-needed pads to buy food. On these days, she makes a pad out of old clothing.
Christine, a Primary Two drop-out, wishes she had been educated and taught life skills. Additionally, she wishes someone had talked to her about menstruation, and family planning before her first period. It is her hope that girls receive education about menstruation, understand their rights and where to seek help.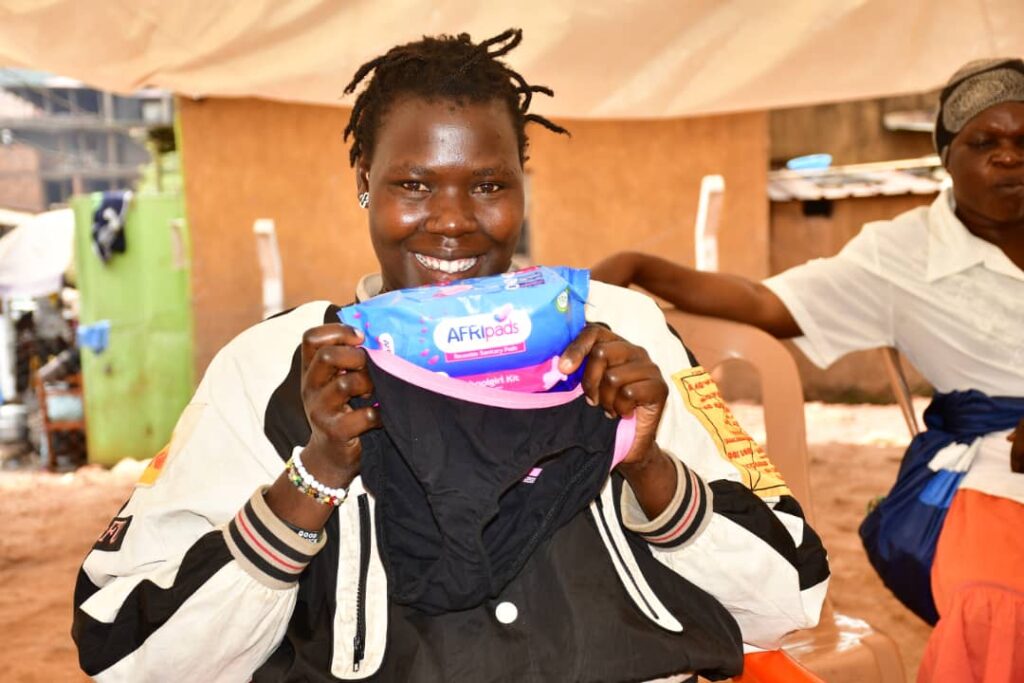 Thank you, Christine and Vicky, for bravely sharing your stories with us. We commend your resilience, courage and strength.
As we commemorate International Day of the Girl Child and strive to embody the 2022 theme: "Our time is now-Our rights, Our future," we are committed to providing a safe menstrual health solution and education to empower girls and women.