Meet the Creators of Menstrual Hygiene Day: WASH United
On 28 May, AFRIpads celebrates its most important day of the year, Menstrual Hygiene Day.
WASH United initiated Menstrual Hygiene Day in 2014, so we were so excited when they agreed to be our Partner of the Month this May.
AFRIpads spoke to Ina Jurga, International Coordinator for Menstrual Hygiene Day at WASH United to learn about what happens behind the scenes in the lead up to the global awareness day.
An Interview with Ina Jurga
Can you tell us about yourself and your role at WASH United?
My name is Ina, and for the last 9 years I have been living in Berlin and working at WASH United. Since I started in 2012, I have been overseeing our education programs. But as we also did larger campaigns, I was really engaged in those. In 2014, we started Menstrual Hygiene Day and also our MHM education program. Since then, my focus has shifted to partnerships for education, awareness and advocacy on MHH.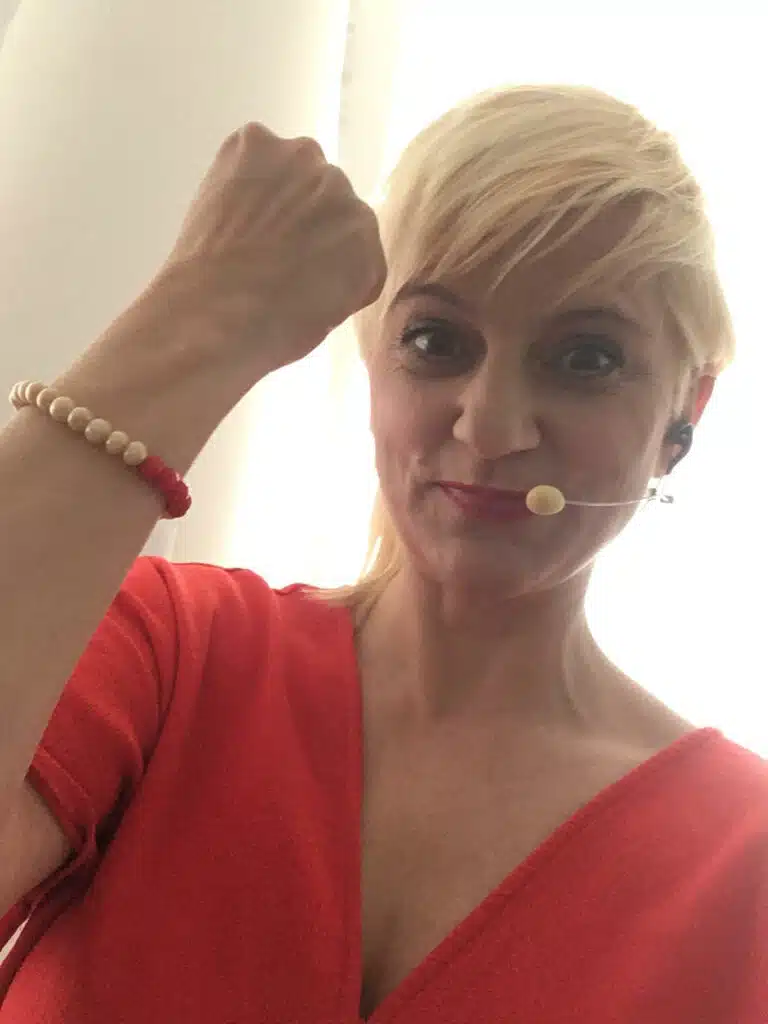 Can you tell us about why WASH United decided to launch an international awareness day for Menstrual Health and Hygiene?
In 2012, we conducted a travel WASH carnival in India (the great WASH Yatra) where MHM was a new but critical component. We did this in partnership with WSSCC (now The Sanitation and Hygiene Fund) and saw what huge taboos there were to break and education to be done. In May 2013, we held a small yet successful social media campaign (May menstravaganza). At the end we discussed: how can we make campaigning on the issue larger and more sustainable?
While we were and still are a small  NGO and the issue was still very nascent, at one point we thought why not create an official international day ! It was working well for other issues – so why not for Menstruation? 
Since 2013, how have you seen MH Day grow and develop?
Tremendous growth! We started with around 40 supporting partners, now we have 800+ including relevant voices such as UNICEF, the World Bank, UNFPA, UN Women. But many many organizations and individuals celebrate and are not partners. Every year there has been a massive growth in social media reach and posts.  Every year there were more events in more countries. Sadly, this has been not possible since the 2020 pandemic. We are still counting, but it's already clear that, together, we made MH Day 2021 bigger and better than ever! 
(See www.menstrualhygieneday.org/impact)
AFRIpads has been involved in MH Days since their onset, can you share some memorable experiences from this partnership?
AFRIpads has always been super active. Especially by bringing and working together with Ugandan national stakeholders to support national events and advocacy. I remember a super nice event in Jinja, and also that your teams in East Africa supported the successful MH Day event in Tanzania. This event resulted in a tax cut afterwards! Finally, I loved being apart of your 'A Decade of AFRIpads' social media campaign last year and to be placed amongst other changemakers in the space.
Why did you choose this years theme #It'sTimeForAction?
We have used the hashtag for 3 years now, because with the growth we have seen in attention and awareness, we want to also see ACTION! Meaning being more tangible in what we as practitioners do as well what government promises. So in 2019, we piloted the Action4MHeducation to collect status education numbers  and commitments for the coming year. (Unfortunately, in 2020 it was difficult to repeat for the obvious reason). We also held a commitment event with German stakeholders (including the Ministry). We want to replicate this – but we notice that during the pandemic many of out stakeholders had other challenges.
The additional theme for MH Day 2021 is 'More action and Investment in MHH now. We added the call for more investment because this is really a key challenge for the whole MHH community! Without more funding we cannot scale the solutions, innovations that are already out there (or are still to come).
In the next 10 years, what changes would you like to see in the MHH space?
Overall, we first want to look towards 2030: the deadline for the Sustainable Development Goals, and really our joint goal is by then, that period poverty and period stigma has ended.
And maybe more specifically, I hope that there is no more dedicated 'MHH space', but that MHH is mainstreamed into all relevant sectors. Without any need for making the case for it anymore. In a programme that builds toilets: of course they are period-friendly! Schools teach about biology or CSE, of course there will be sections on MHH in a adequate, open, positive way. There are ways to reach out of school girls, boys, men, family members. Health programmes for adults of course include correct and comprehensive information about MH etc.
And even more tangible: a girl that is born today, will have everything she needs and all support required when she will have her first period in 10-12 years from now.
It's Time for Action!
Watch below to find out from some of the AFRIpads staff members what Menstrual Hygiene Day means to them!