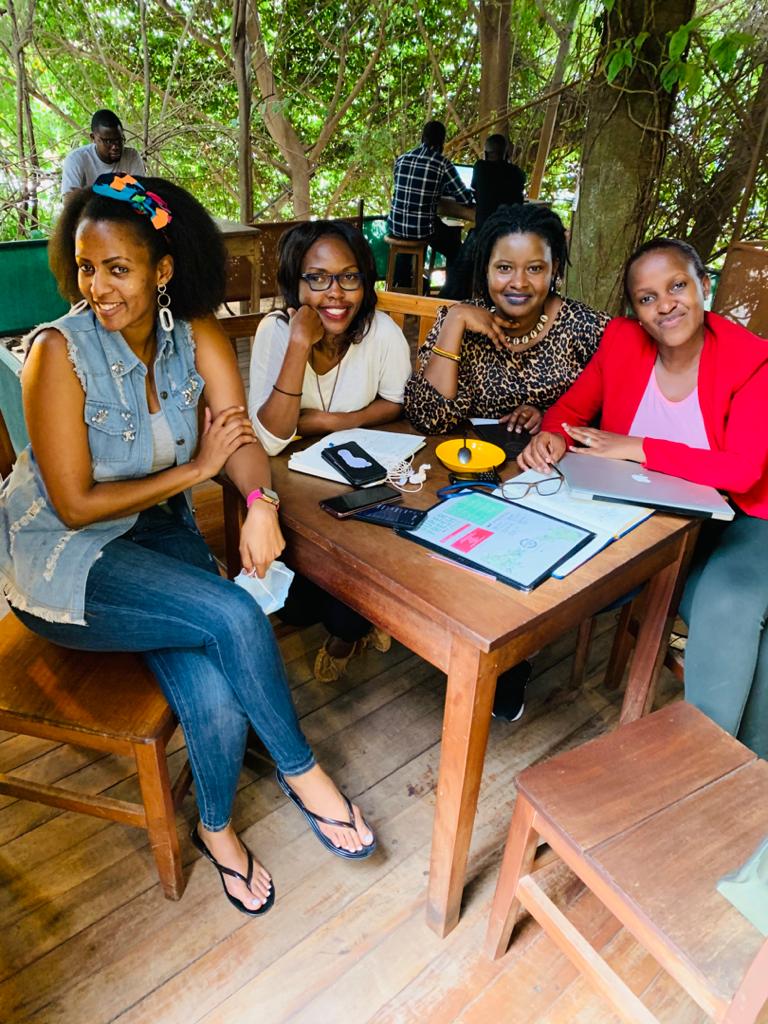 Introducing reusable pads to the Ghetto
Rise Ghetto Initiative is a small charity organization located in Kamwokya, an impoverished area of Kampala, Uganda. The organization aims at empowering and mentoring young adults in the ghettos in Uganda to dream, rise above their impoverished backgrounds and fulfill their potential.
AFRIpads has been working with Rise Ghetto Initiative (RGI) since 2020. We want to recognize them as our Partner of the Month for June because it allows us to shine a light on the amazing story of how this organization was founded and their work to introduce reusable pads to the ghetto.
'We are giving back to the community that raised us'
The founding members, a group of friends, Gertrude Tumusiime Uwitware, Cathy Nakasi, Kellen Karen Kagisha, Barbra Kasamba, and Anita Bagombekire, launched RGI in June 2020. Gertrude and some of the team members grew up in the ghetto of Kamwokya. Therefore, we were keen to speak with them about how their own lived experiences led to their giving back to the community that raised them.
Gertrude and her team started a programme within Rise Ghetto Initiative called the 'Menstrual Purse Program'. Since March 2020 it has reached over 800 girls. 300 of these girls living in the ghetto are direct recipients of a donation of reusable pads (AFRIpads Menstrual Kits) and AFRIpads Underwear.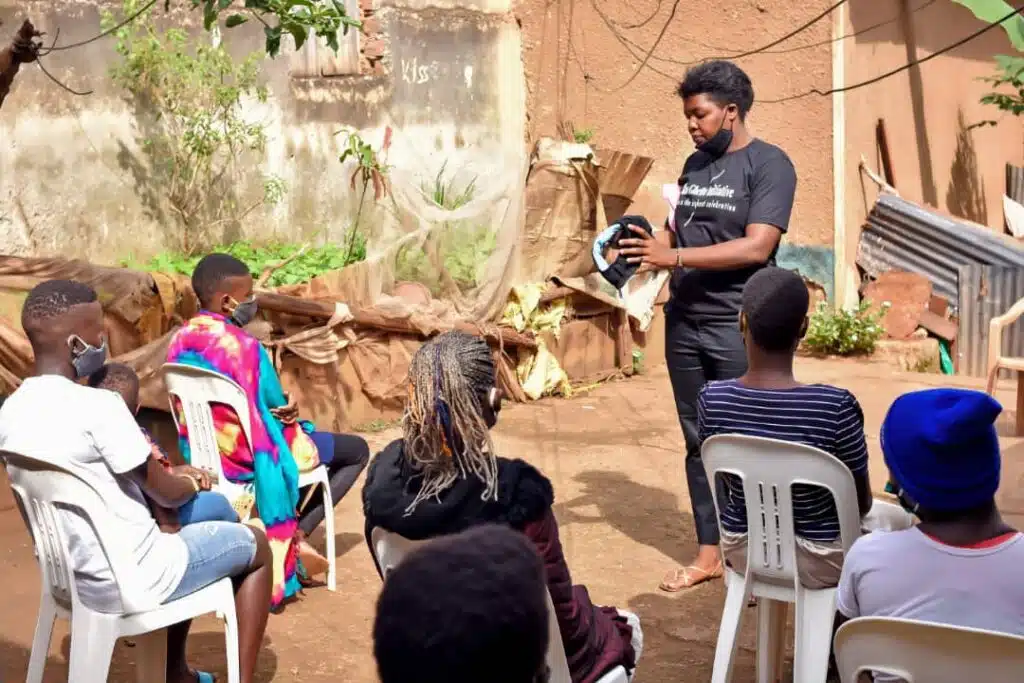 What is the Menstrual Purse Programme and why is it important in the empowerment of young women living in the Ghetto?
Menstrual Purse Programme (MPP) is one of our core programmes. It aims at enhancing Menstrual Health and Hygiene (MHH) management in the slum areas of Kampala. We are currently running the program in Kamwokya II Parish, Kampala Central Division. We do this by addressing the inaccessible costs of menstruation by providing free sanitary materials to the girls in the slum areas (who need it most). Alongside this, we do menstrual sensitization and education sessions as well as creating cleaner ghetto environments.
How did COVID-19 affect girls living in the Ghetto?
COVID-19 has affected people living in the slums through the closure of schools and the inability to undertake income-generating activities. Secondly, many families are not able to afford and prioritize purchasing both disposable and reusable pads. The fact that menstruation doesn't stop even in the pandemic, drove us to support the adolescent menstruating girls and young women in the slums of Kamwokya II Parish. We are enabling them to have dignified periods with cleaner and safer menstrual hygiene materials.
Some of our team members and volunteers were born and raised in Kamwokya, so giving back during this time has been so important to us – it's a place we still call home!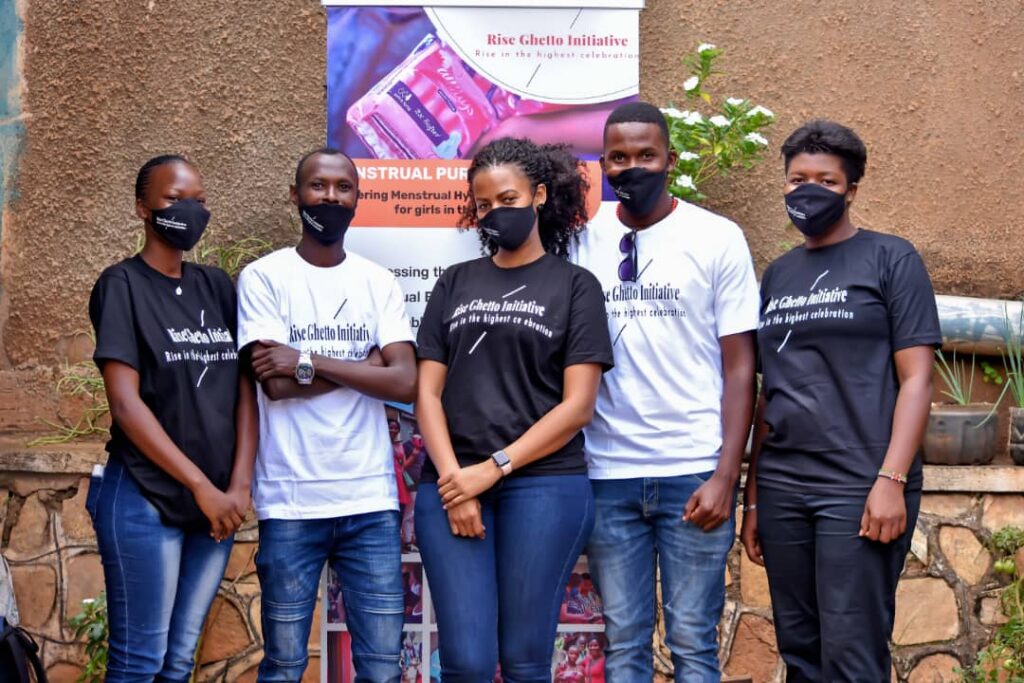 Which areas does the Menstrual Purse Programme run in?
We operate in 10 zones of Kamwokya II Parish; Kisenyi 1, Kisenyi 2, Contafrica, Market Area, Church Area, Mawanda, Kifumbira A, Kifumbira B, Green Valley, and Central Zone.
These areas make up our geographical scope of intervention but most importantly, after careful assessment, they are the most in need. These are areas that are greatly poverty-stricken. They have large families surviving on one meal a day and struggling to get necessities. Most often they are left with nothing after spending on food.
We want to empower the communities and show them it is not about vulnerability. It is about the ability to support each other. Starting from the positivity of individuals, then families and moving to the community.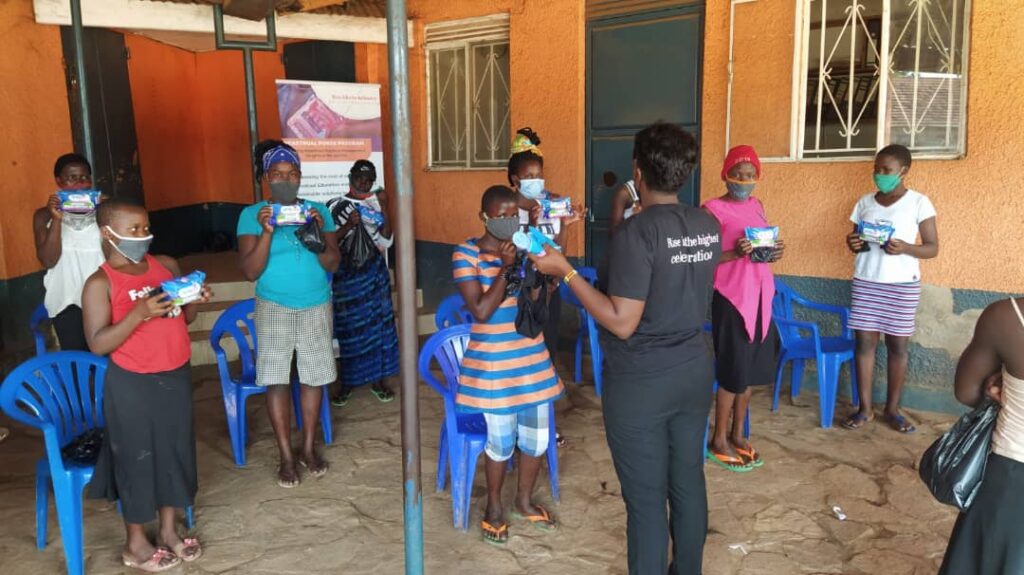 Any final remarks?
We are so grateful to the Rotary Club of Kitante who partnered with us and installed water metered taps in the community. They also provided water tokens to be used by our beneficiaries in Kamwokya II Parish. This has helped us to support our beneficiaries with clean affordable water which is still a big challenge in the community and affects the cleanliness of girls during their menses.
In May 2021, we received a generous donation from the North Scarborough Rotary Club, in Canada. We used it to purchase 160 AFRIpads Menstrual Kits.
These donations and support was spurred from the generous contribution of the AFRIpads Foundation in 2020 which saw 300 girls receive a year's supply of Menstrual Health and Hygiene (MHH) materials.
We are grateful to all individuals and organisations who have contributed to our project. Finally, we are continuously engaging friends and well-wishers, encouraging them to donate both financially and in-kind towards our Menstrual Purse Program.