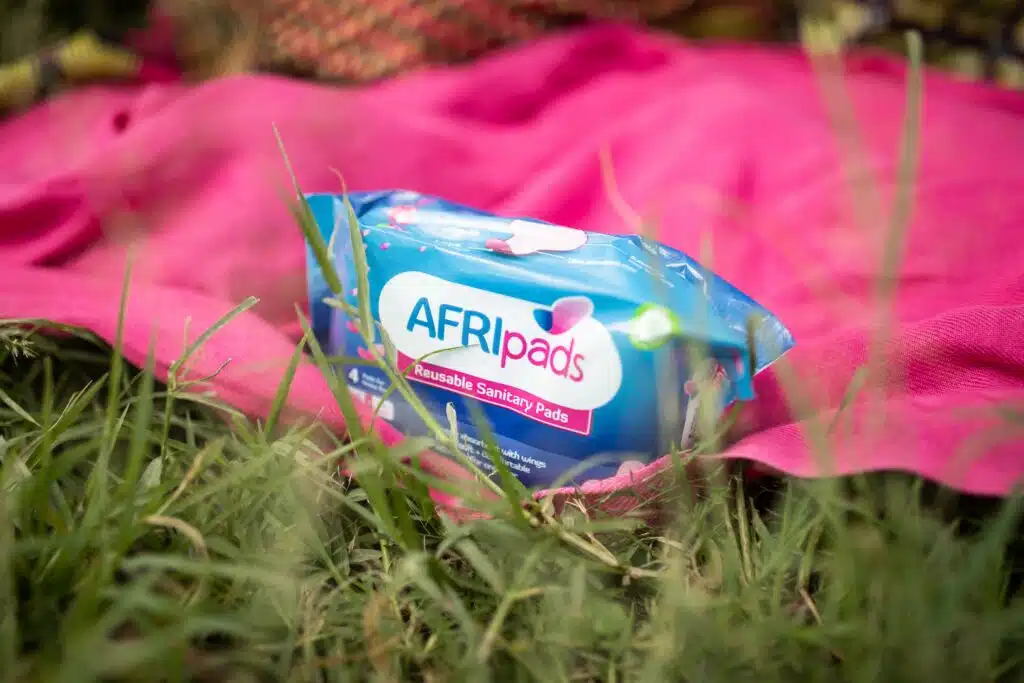 Restoring dignity
In the past three years, the International Rescue Committee (IRC) Nigeria has impacted the lives of 21,698 women and girls of menstruating age in North-east (NE) Nigeria's Borno, Adamawa, and Yobe states through the distribution of AFRIpads included in menstrual hygiene kits, the construction of gender-sensitive sanitation facilities, and the provision of menstrual health and hygiene (MHH) education.
IRC Nigeria provides support to displaced populations in NE Nigeria who are overwhelmed with the combination of poverty, armed conflict, and natural disasters—often living in congested internally displaced person (IDP) settlements.
AFRIpads spoke to Deborah Peter, the IRC Nigeria Menstrual Hygiene Programme Manager, about why the IRC feels it is necessary to prioritize MHH within their outreach work.
Previously MHH supplies have been overlooked in a humanitarian crisis, why did IRC Nigeria include it in their programmes?
We chose to include a MHH programme into our humanitarian interventions because, based on global findings from REACH, over 26 million displaced women and girls are estimated to be menstruating without access to safe, affordable, dignified and adequate menstrual solutions as well as period-friendly spaces (toilets).
Additionally, based on our own needs assessments, MHH is a critical need for women and girls of reproductive age in the humanitarian settings in NE Nigeria. Inadequate MHH supplies were exposing these vulnerable women and girls to exploitation, gender-based violence (GBV), health complications, and lowered self-esteem. One woman who the IRC spoke with during the assessment stated that: "During menstruation, I cannot go out as I'm afraid the piece of cloth I use may fall down."
Can you share with us about your MHH intervention in the humanitarian setting?
MHH components such as education, MHH friendly facilities, materials, and supplies are often overlooked in response services in humanitarian settings. Furthermore, in NE Nigeria there are few agencies providing MHH support, despite the great need. Therefore, we partnered with AFRIpads to provide menstrual kits that incorporated AFRIpads reusable pads that can be used for a longer period of time than other pads, which is crucial for women and girls who cannot easily afford disposable pads on a monthly basis. The IRC's MHH toolkit, which guides our MHH programming, has also integrated the long-term advantage of reusable sanitary pads, like AFRIpads, in areas where it is not easy to replenish disposable pads.
Additionally, we also provided soap, clothes drying lines, pegs, and dedicated buckets to be used in female-friendly sanitation facilities—where the IRC also provides water—to enable displaced women and girls to hygienically manage their menstruation.
The IRC Nigeria's comprehensive MHH intervention was made possible through funding from USAID's Bureau for Humanitarian Assistance, UN OCHA, and the Swedish International Development Cooperation Agency (SIDA).
What would you like the world to know about MHH in the humanitarian context?
Our mission is to help people whose lives and livelihoods are shattered by conflict and disaster to survive, recover and gain control of their future. A MHH programme is only one facet but a vital one to ensure women and girls, who are the most vulnerable, are able to survive and recover from their unfortunate circumstances. Through focus group discussions the IRC has facilitated with women and girls who have participated in MHH programming, the following stories were shared:
"I used to feel embarrassed to be a girl and felt like it was punishment," recalls a 16-year-old girl, describing her first period as a terrible nightmare to her and having no one to talk to or ask questions as her mother was killed (during a conflict). She said she usually stays indoors during her period and at times has to go hungry as she does not want to come out for fear that people might think she is cursed. But after learning from the IRC, she no longer hides and can confidently speak to others about how to take proper care of themselves during menstruation.
"Using used clothes during menstruation was a common practice in our community in the past, but the menstruation hygiene management discussions have helped in enlightening a lot of women on how the reusable sanitary pads could be maintained, how long it will last, and how to properly dispose of it," says a 39-year-old woman. It is testimonies like these and many others that show our impact and the strength of human kindness and spirit to overcome adversity.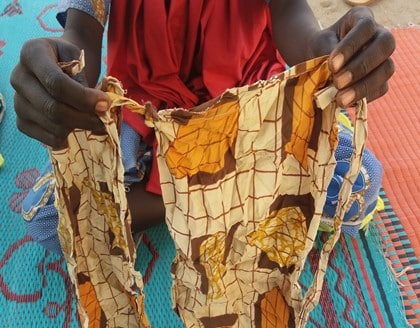 Thank you IRC Nigeria for ensuring that displaced women and girls menstruate in safety and dignity. We often find it difficult to imagine managing menstruation in such a setting but you restored dignity and hope. We salute you and all the organizations, as well as donors, that are at the forefront of the period positive movement.