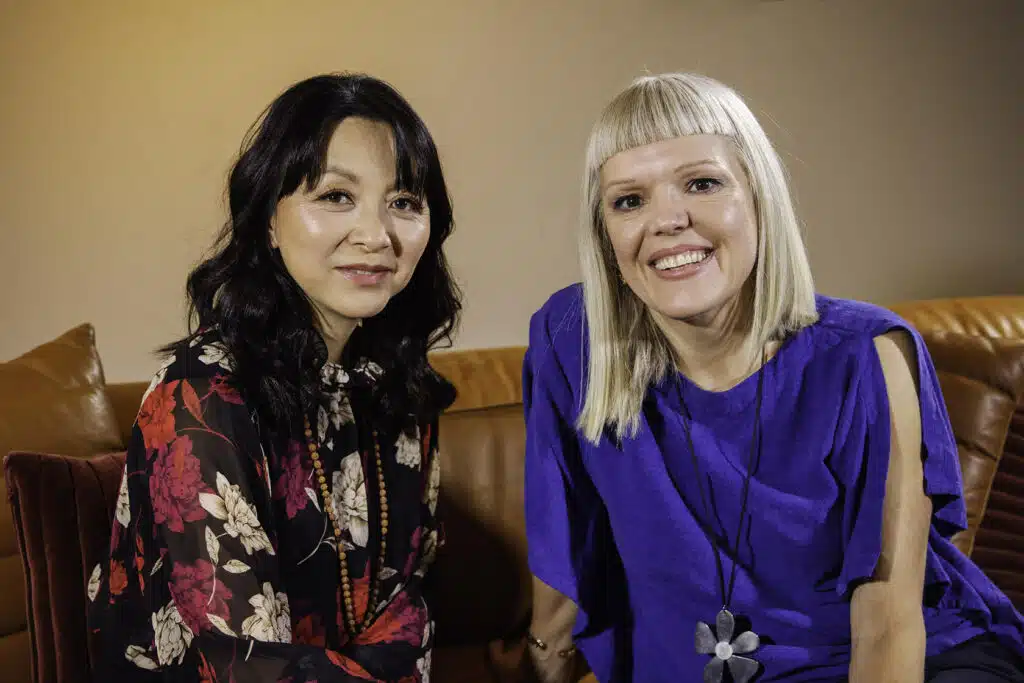 Meet the Sustainable Period Product Changemakers
Aisle (formerly Lunapads) is a ground-breaking social enterprise based in Vancouver, Canada that manufactures sustainable period positive menstrual care products. It was founded by Suzanne Siemens and Madeleine Shaw in 1993. Aisle is a globally recognized pioneer of sustainable reusable period products.
AFRIpads has been in partnership with Aisle since its inception in 2009 and together we have witnessed the incredible growth of the menstrual movement across the globe. We chose Aisle as Partner of the Month for October because it also aligns with the launch of Madeleine's first book, The Greater Good: Social Entrepreneurship for Everyday People Who Want to Change the World.
AFRIpads spoke to Madeleine Shaw, Co-founder, and Director of Partnership and Impact at Aisle, about her passion for Menstrual Health and Hygiene (MHH), her new book, and her favourite mentorship memories with AFRIpads.
What motivated you to start Aisle?
In my mid-20s I was pursuing a career as a fashion designer when I started experiencing allergic reactions to the disposable menstrual products that I was using. It was then that I decided to use my skills to create washable pads and period underwear. Initially, I thought that I was just solving for my own needs. However, I found the experience of using the products to be deeply liberating. This inspired me to take the leap of commercializing them in order to make this feeling available to others. I believe that positive menstrual health is foundational to overall health for everyone who menstruates. It is an integral part of sexual and reproductive health overall – even mental health, for that matter.
Your relationship with AFRIpads has been longstanding. Can you talk us through how you came to hear about AFRIpads and how you have partnered with us through the years?
Paul and Sophia Grinvalds reached out to us originally in 2008. They had met a volunteer from Vancouver, Carrie-Jane Williams. She had showed them Lunapads that she had brought with her to Uganda. Well aware of the pressing need for menstrual products, especially among students, they were inspired to start a pad-making venture. They approached us about mentoring their start-up. We were thrilled! Our relationship has evolved from there to include multiple donations, collaborative projects, and joyful meetings in Uganda and Canada.
A fun fact is that we became shareholders in AFRIpads in 2013!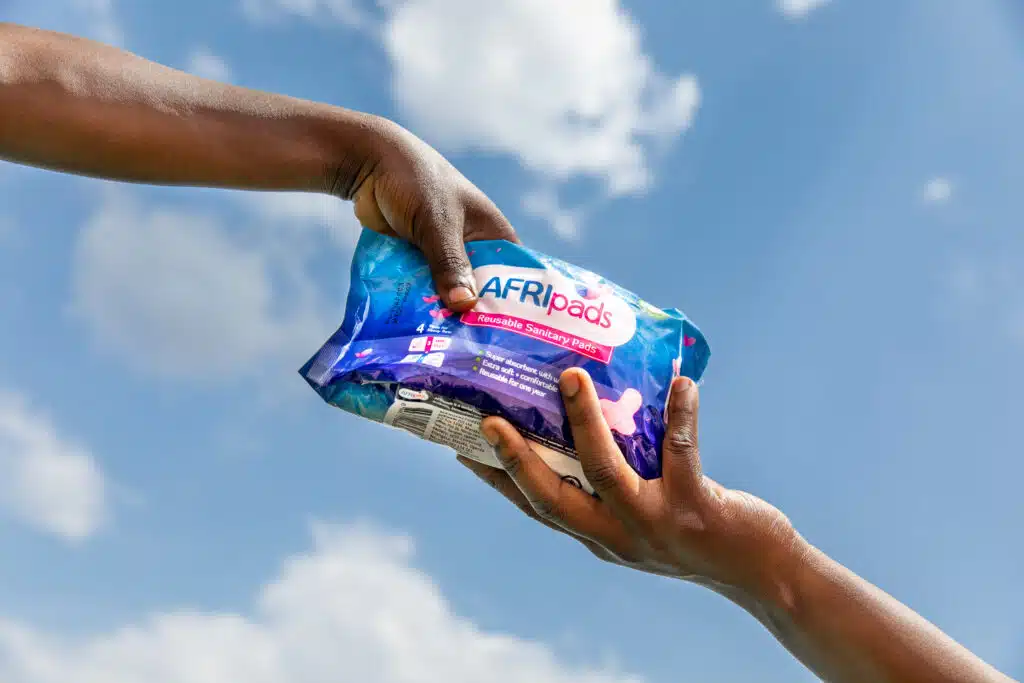 With over 10 years of working together, can you share your most memorable moment of this partnership?
Our visit to Uganda to see the AFRIpads factory in January 2012 was one of the most moving things that either of us have ever experienced in our careers. Seeing our work and shared values mirrored halfway across the world in a completely different context was simply incredible.
Meeting Paul and Sophia and their team felt like meeting family!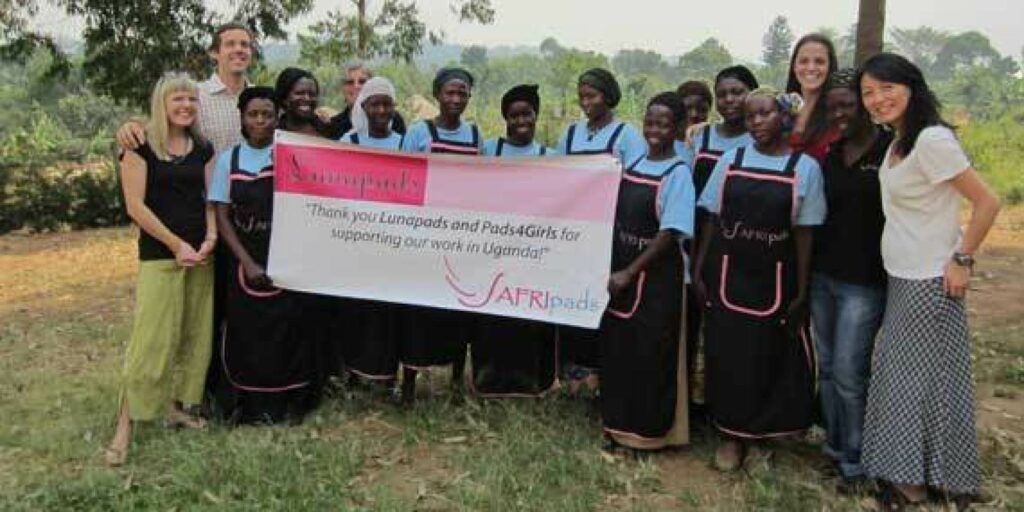 Beautiful colloborations and creations
Aisle together with AFRIpads created the Girl Talk Comic book. What sparked the creation of this comic?
Girl Talk is actually my favourite collaboration with AFRIpads! Looking back, it was a natural progression to want to create educational materials to support the successful adoption of the practice of using and caring for AFRIpads sustainable period products. Both of our teams were also committed to taking the opportunity to include visuals explaining the basics of the menstrual cycle and reproductive anatomy.
At that point, Lunapads had already created similar materials for a western audience. However, we recognized the need for the narrative to center African girls in an African context. What happened next was a beautiful collaboration that included many members of the AFRIpads staff, artwork, and lots of creative conversations as we developed the storyline and characters.
Sandra, (the central character in the comic), her parents, and her pals Ruth and Irene will always have a place in our hearts.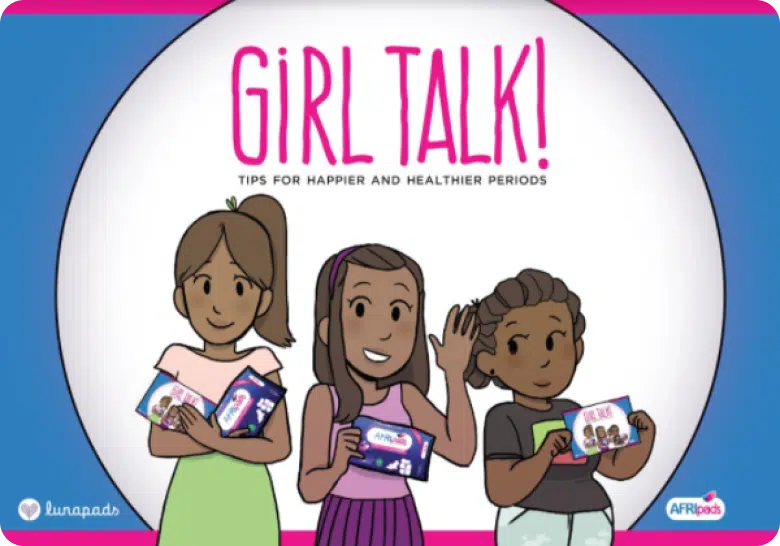 What advocacy or thought leadership work in the Menstrual Health and Hygiene Sector has Aisle participated in?
The answer to that question is literally long enough to fill a book (which I have just written, it so happens!) Most recently, Aisle has been one of the leading voices around including transgender and non-binary menstruators in the period conversation. Our advocacy and product donation programs literally span the globe.
We are also well known as advocates for transparent, sustainable business practices and products, as evidenced by Aisle's status as a Founding Canadian B Corp and multi-year recipient of B Corp's 'Best for the World' designation, accorded to the top 10% of all B Corps ranked globally.
Aisle is an Inner Circle funder of The Menstrual Health Hub, and I am a member of the United Way's Period Promise Community Action Committee and also serve as Board Chair of Free Periods Canada, a youth-led non-profit that support menstrual equity through product access, education and technology.
The Greater Good: Social Entrepreneurship for Everyday People Who Want to Change the World
Tell us more about your new book and what inspired you to write it?
I've been a social entrepreneur for close to 30 years before many of us even knew that it had a name. I do a lot of public speaking, and typically explore themes of what inspired me to start my various ventures, how I launched them and what I have learned to date, so writing a book to get it all down in one place was actually very practical!
It was really important for me to showcase as many different examples of social entrepreneurs and their ventures as I could, to offer readers diverse role models and deliver the message that there is not just one type of initiative, scale, or type of impact that is 'ideal'. So the book is part memoir, part inspiring stories about other social entrepreneurs, and part how-to guide for 'everyday' people who may not identify with the much-hyped Silicon Valley entrepreneurial profile.
My deepest motivation is to inspire people who are feeling called to make the world a better place in some way. However, they may not feel like they have the 'right' experience or education to do it. Business, project management, and organizational development are all learned skills – what matters most is that people believe in themselves and that their ideas matter, and that they find the courage and community to give it their best shot at bringing them to life.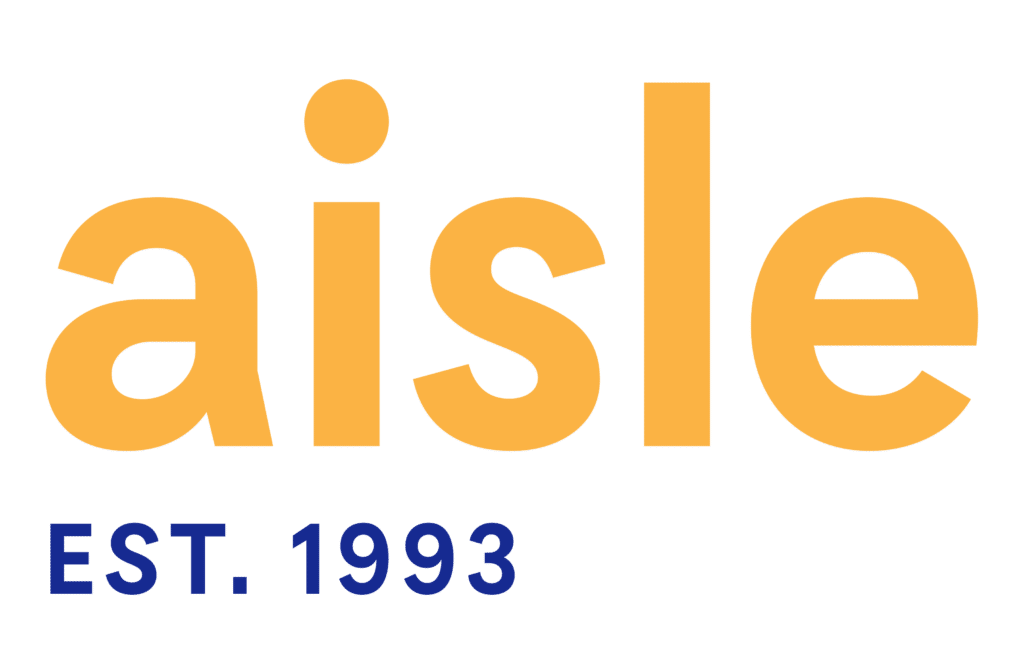 Thank you Madeleine for sharing with us your incredible story and valuable experiences that have led to the growth of AFRIpads. We look forward to growing our impact and reaching over 3.5 million women and girls across the globe.