We love to watch countries make meaningful decisions to prioritize Menstrual Health and Hygiene (MHH).
On 18 February, after years of lobbying and promoting the benefits, Malawi officially removed taxes on sanitary pads. Malawi joins several countries to scrap the infamous "period tax".
Furthermore, at the beginning of 2022, the First Lady of the Republic of Malawi, Monica Chakwera, travelled to her former school to undertake a donation of menstrual supplies to underprivileged schoolgirls.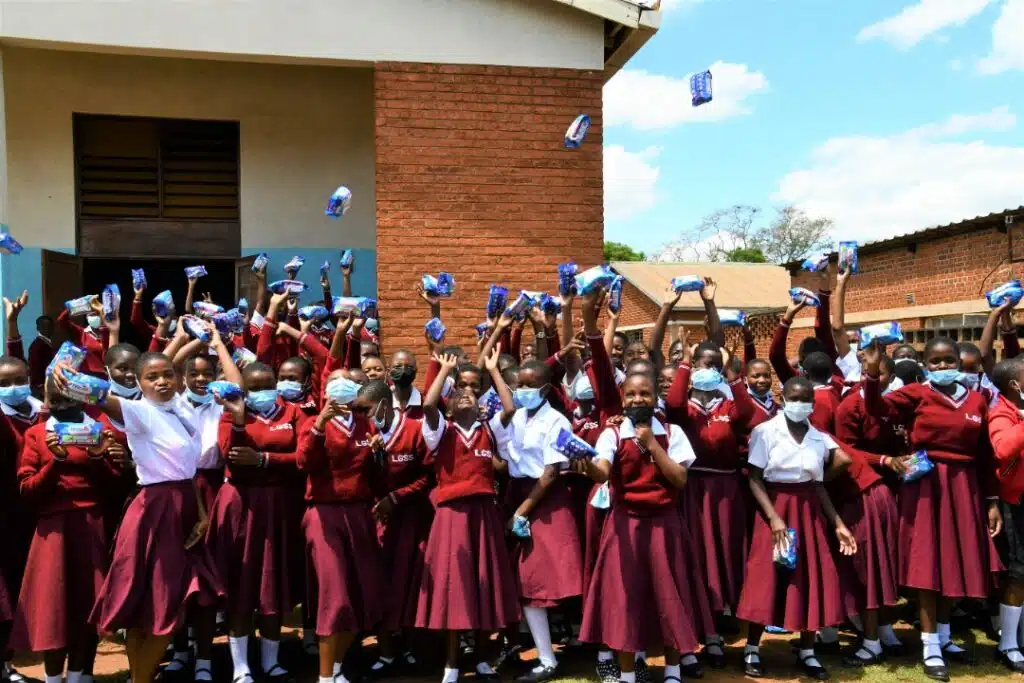 Malawi is officially Period Tax free!
Women and girls need menstrual products to be able to manage their periods safely, hygienically and with dignity. However, menstrual products are often not considered as basic necessities. Therefore, in many countries, are still not subject to a reduced tax rate or exemption.
Here at AFRIpads, we believe scrapping taxes of period products is crucial in making menstrual products more affordable and accessible. We have therefore been involved in period tax advocacy campaigns in several countries across Africa.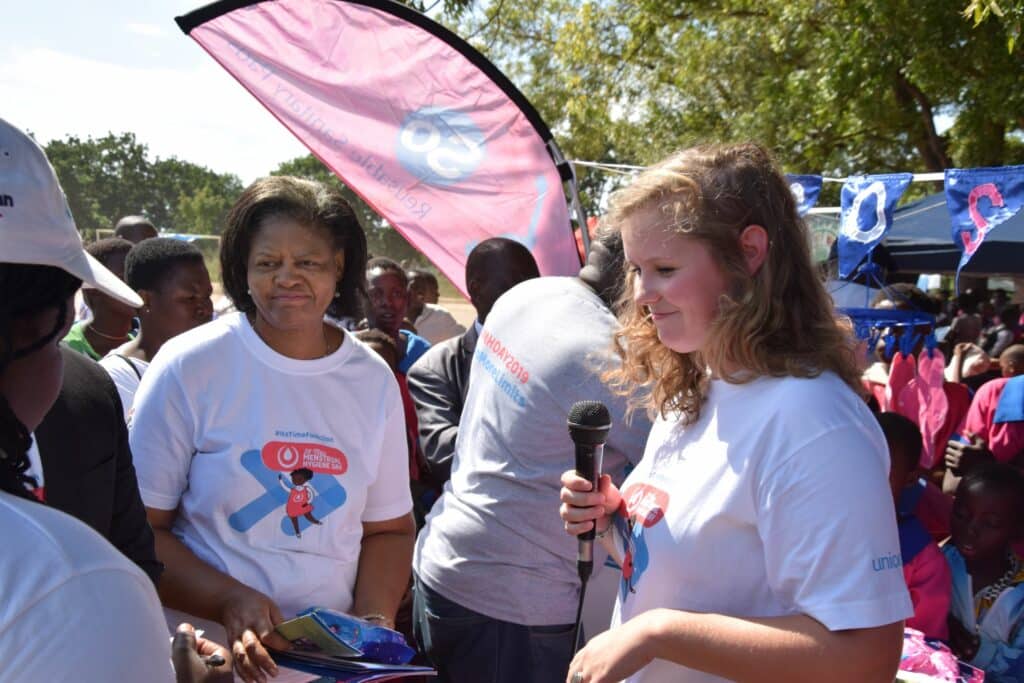 In Malawi, over the last four years, we have actively advocated for period tax exemptions along with local partners like the Water and Environmental Sanitation Network (WESNet) and Timveni Radio. After several marches, meetings with parliamentarians and ministries, a weekly radio show on Menstrual Health and Hygiene and with the support of many NGOs in Malawi, a tax exemption on menstrual pads was announced on the 18th of February.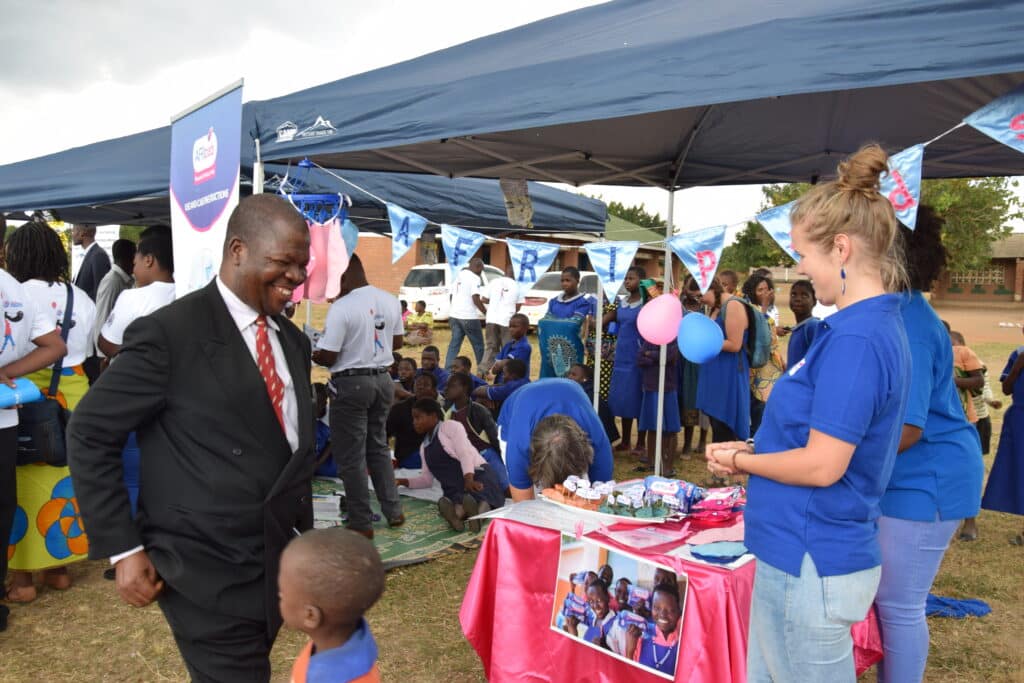 'It is great to see the Malawi Government recognizes and addresses the challenges that women and girls are facing to access and afford menstrual products, by removing the value added tax as well as the import duty on menstrual pads. This is a huge step forward for Malawi. The advocacy campaign on Menstrual Health and Hygiene in Malawi will be continued, building on the positive impact that this tax exemption will have for all menstruators in Malawi.' Elise Schutte, AFRIpads Regional Partnership and Business Development Manager (Southern Africa).
First Lady donation of AFRIpads Menstrual Kits
As a former student of the Likuni Girls Secondary School, Monica Chakwera, the First Lady of the Republic of Malawi, wanted to give back to the school that had educated her. Through her foundation (the Shaping Our Future Foundation) her excellency Madam Chakwera donated 600 AFRIpads Menstrual Kits to all the students of the Likuni Girls Secondary School. The AFRIpads Foundation as well as PLAN International supported this donation.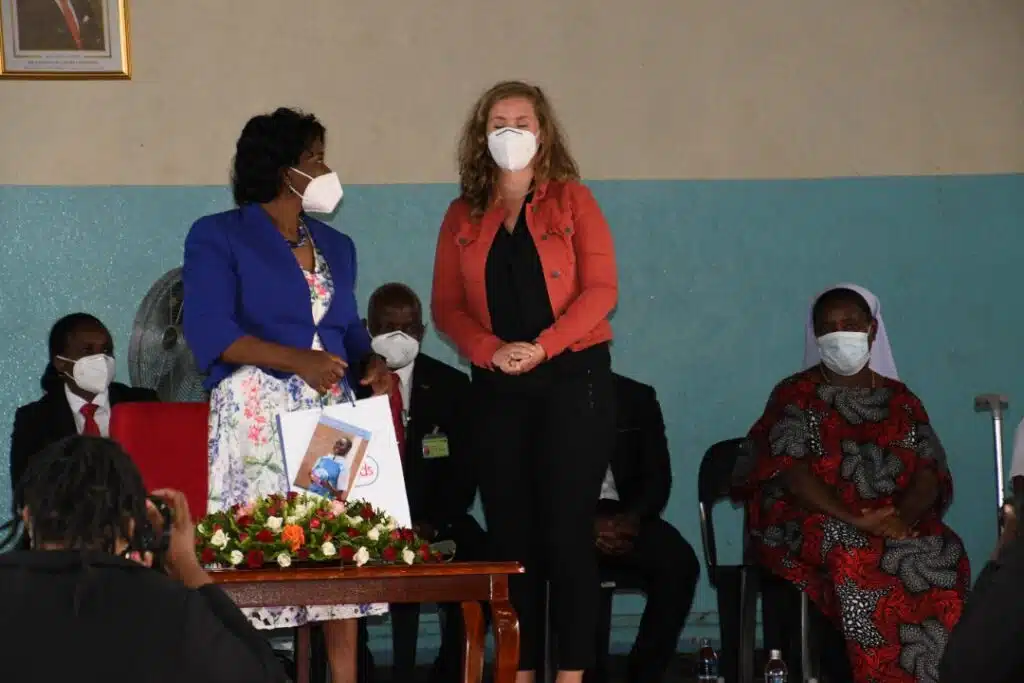 Dr. Mary Shawa, Public Health Specialist, at PLAN International Malawi (PIM), during the donation said:
"Today was a special day for Likuni Girls Secondary School. The 600 students got the AFRIpads reusable pads donated by Plan International Malawi (PIM) as well as the AFRIpads Foundation from a consignment bought for COVID-19."
"The girls were provided with a use and care instruction for the reusable pads. PLAN International was very happy to make the donation to the Shaping Our Future Foundation (SOFF)."
"Today's gesture is one of the steps to ensure that girls enroll, remain, and complete their education cycle. We wish to reach all the girls in Malawi."