Welcome back to the AFRIpads Partner of the Month blog; an initiative to celebrate Menstrual Health and Hygiene (MHH) Champions. This month, we are appreciating our partner Biomedical Research and Training Institute (BRTI) in Zimbabwe for their research on Menstrual Health and Hygiene (MHH). To date, BRTI Zimbabwe have also supplied 10,000 women and girls with AFRIpads Menstrual Kits.  
BRTI Zimbabwe is bridging the Menstrual Health information gap
Menstrual Health and Hygiene (MHH) is a matter of human rights. However all across Africa, MHH remains a challenge to women and girls. Women and girls are unable to access safe and dignified menstrual products and education. This negatively impacts their menstrual experience. 
There is still limited data on acceptability, uptake and use, and effectiveness of menstrual products, especially on reusable sanitary products which are more environmentally friendly and affordable.
To overcome this issue, BRTI Zimbabwe is undertaking research on the acceptability, uptake and effectiveness of MHH interventions among young women in Zimbabwe. This research is vital in advancing the period positive movement in Africa. It seeks to bridge the information gap on MHH interventions in low-middle income countries.
The MHH Intervention is part of CHIEDZA, a wider study on Sexual and Reproductive Health Services (SRHR) for youths. Through its MHH intervention, BRTI has provided education and menstrual products to women and girls in the CHIEDZA programme.
AFRIpads is excited to feature in this ground-breaking research which will inform MHH programmes, interventions and policies in Sub-Saharan Africa. The research will also improve the menstruation experience of girls and women in low-middle income countries.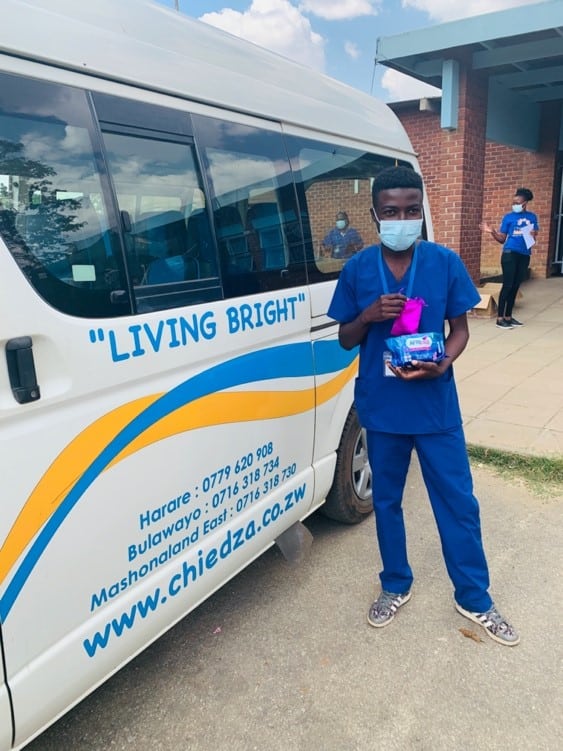 To find out more about CHIEDZA: https://www.chiedza.co.zw/