One week into my three month internship in the AFRIpads Marketing and Communications Department, I found myself embarking on an 8 hour journey to Moroto in Northern Uganda.
I was joining a group of AFRIpads staff on a week-long distribution event which would see over 600 schoolgirls receive AFRIpads Menstrual Kits, AFRIpads Underwear and training on menstruation. The event was organized in collaboration with the AFRIpads Foundation in response to the alarming rates of teenage pregnancy in the Karamoja region.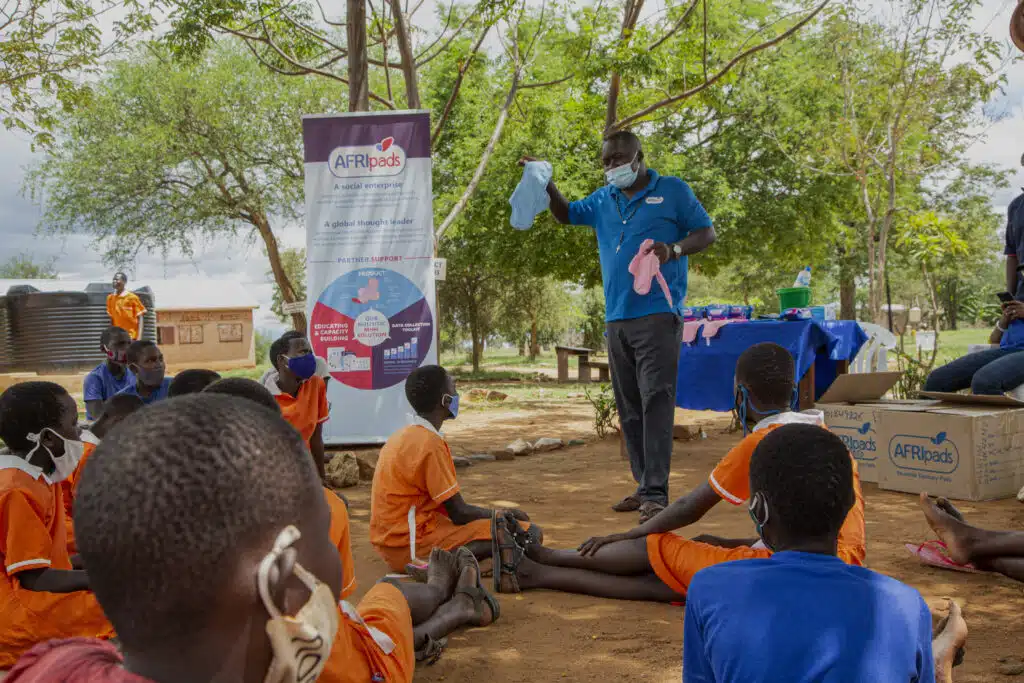 The schools were located in different areas so we got a chance to visit various places in Karamoja like Moroto, Nadunget, Napak, and Matany. While there we met people of various enthnic groups like the Baganda, Teso, Bagisu, Langi, Bagwere, Acholi to mention but a few.
It was a long distance for us to travel between the 12 schools but the landscape was breathtaking. I could see homesteads scattered across the rugged terrain with several cows blocking the road periodically.
Visiting the schools
As soon as the AFRIpads van entered each school, the children curiously peeped from their classroom windows, a few ran as fast as they could to tell their friends. The head teachers, the senior teachers and all the school leaders gave us a warm welcome, their genuine smiles made my heart melt.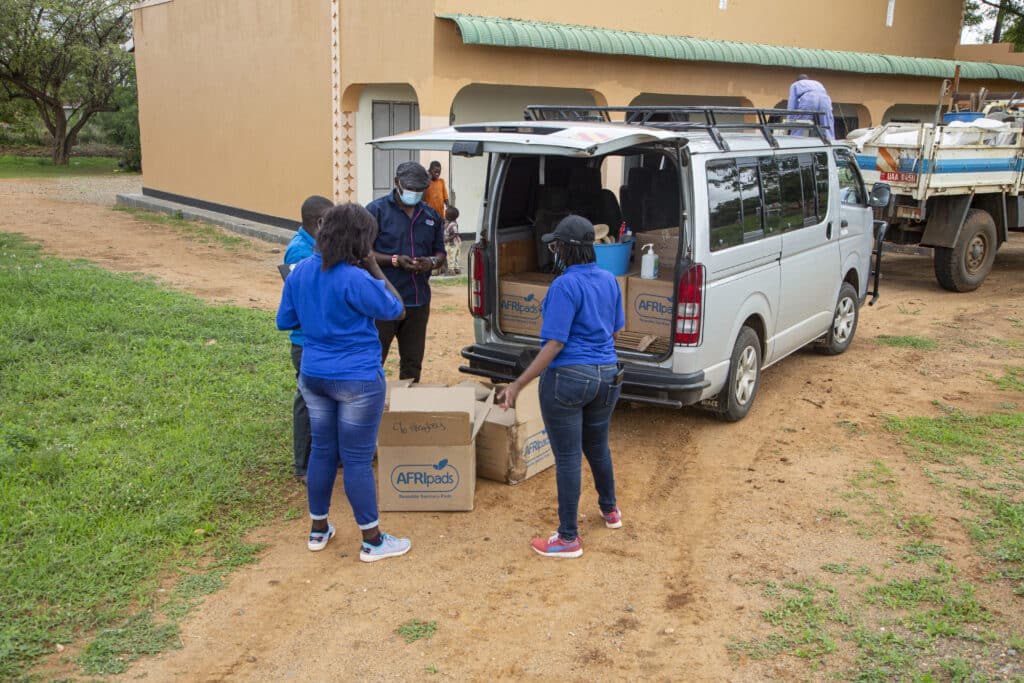 We heard from the teachers about the challenges they were currently facing with children dropping out of school, especially girls, and the struggle to feed the children during the pandemic. But they still wore their bright smiles, cared for all the children the same and did their work diligently.
''It is not easy to keep all these children, we have to struggle and feed all of them yet we also have limited resources, some parents simply send their children here without any facilitation and we cannot chance them away but we squeeze and make sure every child gets a meal whether he or she has paid or not,'' says a head mistress in one of the Secondary schools in Karamoja.
My role during the AFRIpads trip
My main task on the trip was to make sure the school administration signed consent forms for the videos and photos that were being taken by the AFRIpads team.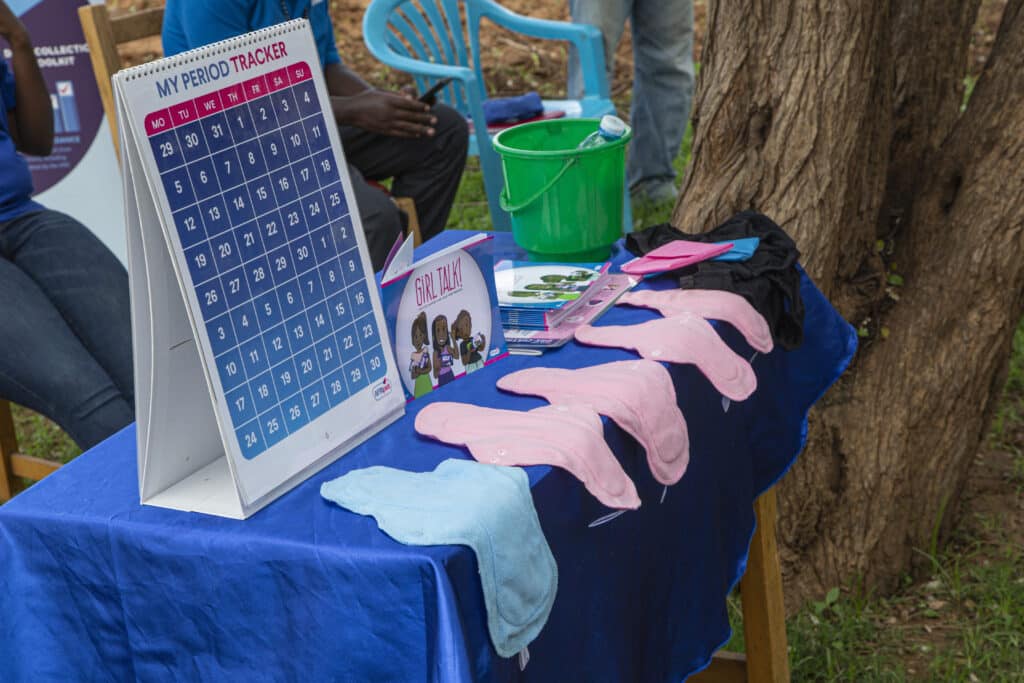 During the different school visits I had to organize the display table for our demonstration and Menstrual Hygiene Training and I had to make sure we had enough Menstrual Kits and distribute them to the girls. This was an interesting experience for me as I had a chance to interact with the children and the teachers.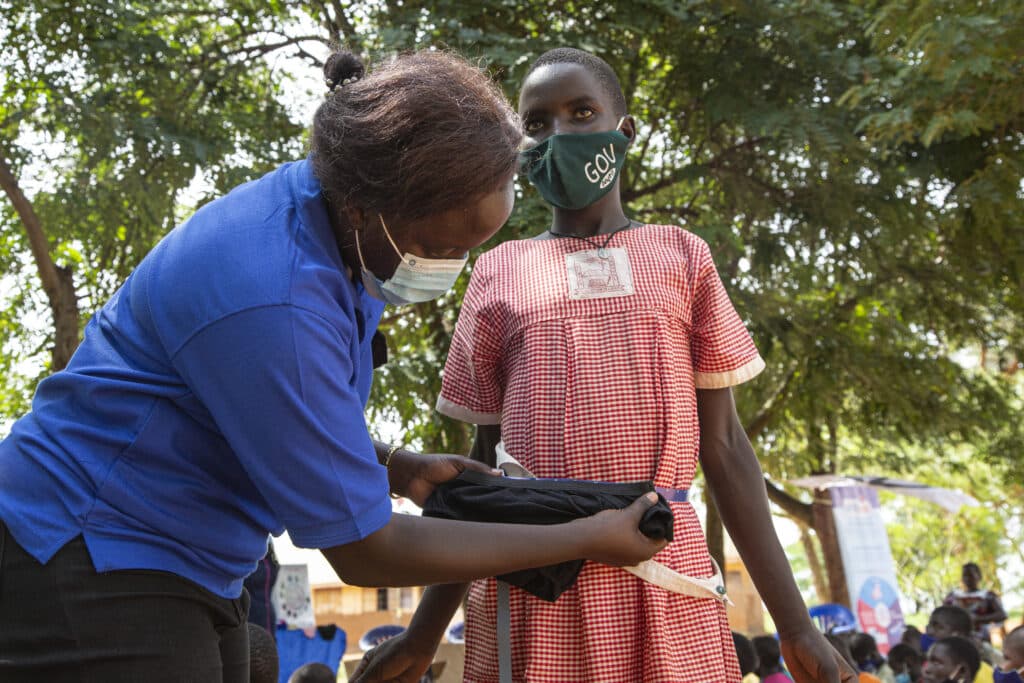 It was an unforgettable week filled with new experiences – cool weather, never-ending roads and trying new delicacies. However, the thing that stays fresh in my mind is the smiling faces of the children, those that kept waving at us when we left and I would love to have another opportunity to see them again.