Since 2010, AFRIpads has been working tirelessly to ensure women and girls around the world can access a dignified and high-quality menstrual solution. Why? Because we believe in creating a world where no woman or girl is held back by their period.
We started as a team of three, sewing three pads a day, hoping that we could impact one girl at a time. Today, we are the world's leading social enterprise manufacturing reusable menstrual pads.
Last week, we shared a video with you encouraging you to tune in on 30th November to hear an important message from some of our longest standing employees at AFRIpads.
So, without further ado, we will leave it to May, Patrick and Phionah to share this exciting news.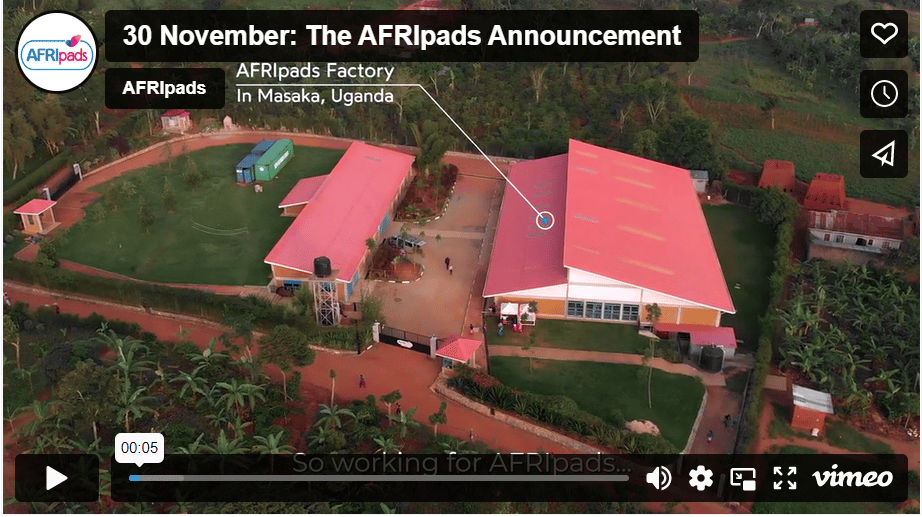 It goes without saying that we would not have been able to manufacture #5MillionAFRIpads without the support from every one of you. Thank you and please keep supporting our important work so that together, we can overcome all menstrual barriers and achieve gender equality.
With thanks,
The AFRIpads Family