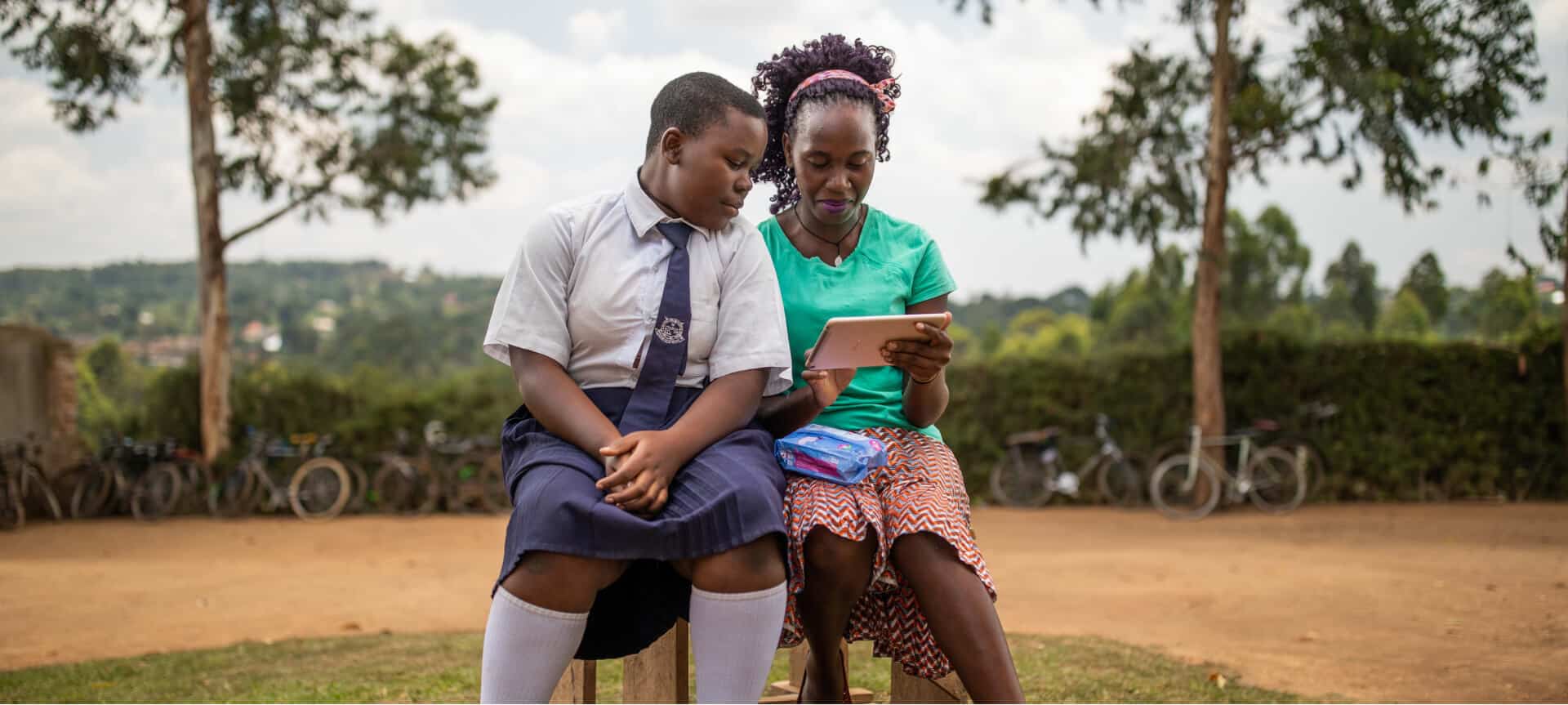 The AFRIpads Data Collection Toolkit (2020) is a practical M&E tool designed for NGO practitioners working in the development or the humanitarian context, that want to better understand the menstrual hygiene practices, challenges, and needs of their target group.
It's perfect for need's assessments and to evaluate the extent to which the provision of AFRIpads products and information about menstruation has helped in meeting women and girls' menstrual needs.
The AFRIpads Data Collection Toolkit (2020) contains five tools that complement each other:
Baseline (needs assessment) survey
Endline (intervention evaluation) survey
Focus Group Discussion Guide
Sample consent forms
10-Step-Guide on how to plan and execute your MHH data collection
All the surveys are available in KoBoCollect, which allows for easy (offline) data collection, and are designed to collect information from both schoolgirls and adult women.
It helps you to collect MHH data across a spectrum of areas, for example:
Acceptability, appropriateness and adequacy of AFRIpads Reusable Pads in a specific context
Context appropriateness
Product experience and uptake, including safe use and care
Improved ability to participate in school and social activities
Improved menstrual experience
Why data collection?
By working hand-in-hand with sectors like Education, WASH and Sexual and Reproductive Health and Rights, we believe we can overcome menstrual barriers together.
Data collection is your answer to:
Understanding menstrual challenges women and girls in various settings are facing
Giving women and girls a voice
Designing and evaluating programs based on actual needs and preferences
Eventually contributing to the global MHH database of good practices and lessons learnt.
The latest updates
The first version of this Data Tool was developed in 2018, as part of a data collection pilot AFRIpads conducted with UNHCR Uganda to test the appropriateness and acceptability of reusable pads in a refugee context. The success of this pilot led to the realization that an easy to use, plug-and-play Data Tool would be enormously helpful to all our partners. Our MHH Data Collection Toolkit was born: freely available for all AFRIpads partners.
This year (2020), we upgraded our Data Collection Toolkit to ensure alignment with the Menstrual Practice Needs Scale (MPNS-36)[1] developed by John Hopkins Bloomberg School of Public Health. The integration of parts of the Menstrual Practices and Needs Scale (MPNS-36) makes this a quantitative, as well as a qualitative tool.
Interested?
Contact us today to explore a pilot, needs assessment or evaluation with us.